Piracy, Maritime Terrorism and Securing the Malacca Straits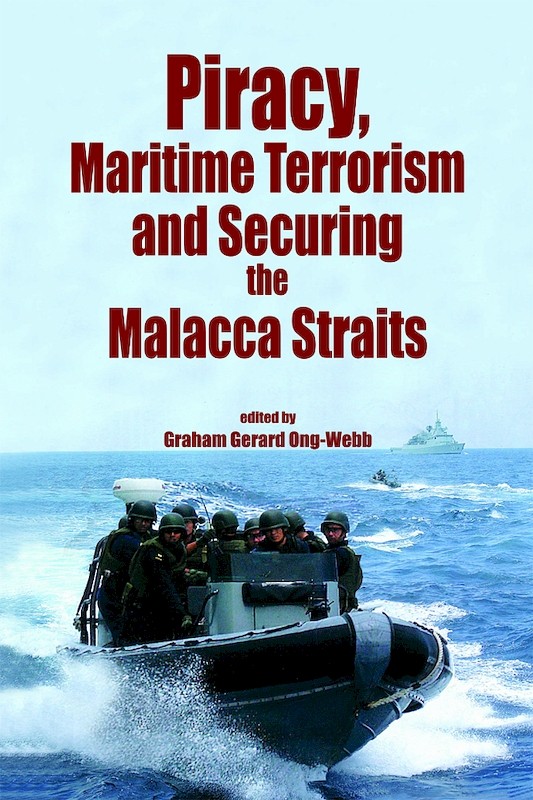 Date of publication:
2006

Ebook is available
Review
"This is the second volume in the series 'Maritime Issues and Piracy in Asia'. Given that the second volume comprises fourteen articles, any review can only hint at the richness of material and argument. It represents a major contribution to our understanding of Southeast Asian piracy. Graham Gerard Ong-Webb's 'Introduction' sets the context of the volume and provides an excellent overview of current trends and knowledge concerning Southeast Asian piracy. I must congratulate the contributors and the publishers on an excellent volume that has set the standard for future studies on piracy in Southeast Asia" (International Journal of Maritime History).
About the publication
Maritime piracy continues to persist as a significant phenomenon manifesting a range of social, historical, geo-political, security and economic issues. Today, the waters of Southeast Asia serve as the dominant region for the occurrence of piracy and the challenges it poses to regional security and Malacca Straits security. As a second installment within the Series on Maritime Issues and Piracy in Asia by the International Institute of Asian Studies, Leiden University, and the Institute of Southeast Asian Studies, the authors of this volume add fresh perspectives to the ongoing debate about piracy, the threat of maritime terrorism, and the challenge of securing the Malacca Straits today.




Co-publication: ISEAS / IIAS
Institute of Southeast Asian Studies / International Institute for Asian Studies
Contents
Piracy, Maritime Terrorism and Securing the Malacca Straits
[Whole Publication, ISBN: 9789812305909]

Preliminary pages with Introduction by Graham Gerard Ong-Webb

1. Piracy, Armed Robbery and Terrorism at Sea: A Global and Regional Outlook, by Jayant Abhyankar,

author

2. Transnational Threats and the Maritime Domain, by Brian Fort,

author

4. Political Piracy and Maritime Terrorism: A Comparison between the Straits of Malacca and the Philippines, by Stefan Eklof Amirell,

author

5. Piracy and Armed Robbery at Sea in Southeast Asia: Initial Impressions from the Field, by Eric Frécon,

author

6. The Politics of Anti-Piracy and Anti-Terrorism Responses in Southeast Asia, by Mark J Valencia,

author

7. Piracy Military and Security Companies in the Fight against Piracy in Southeast Asia, by Carolin Liss,

author

8. Unilateralism and Regionalism: Working Together and Alone in the Malacca Straits, by J N Mak,

author

9. Maritime Piracy in Southeast Asia: The Evolution and Progress of Intra-ASEAN Cooperation, by Tamara Renee Shie,

author

11. Whither the Malacca Straits? The Rise of new Hub Ports in Asia, by Jose L Tongzon,

author

12. Piracy, Seaborne Trade and the Rivalries of Foreign Sea Powers in East and Southeast Asia, 1511 to 1839: A Chinese Perspective, by Xu Ke,

author

13. Conclusion: Building Upon the Research Agenda, by Graham Ong-Webb,

author