Myanmar Dilemmas and Options: The Challenge of Economic Transition in the 1990s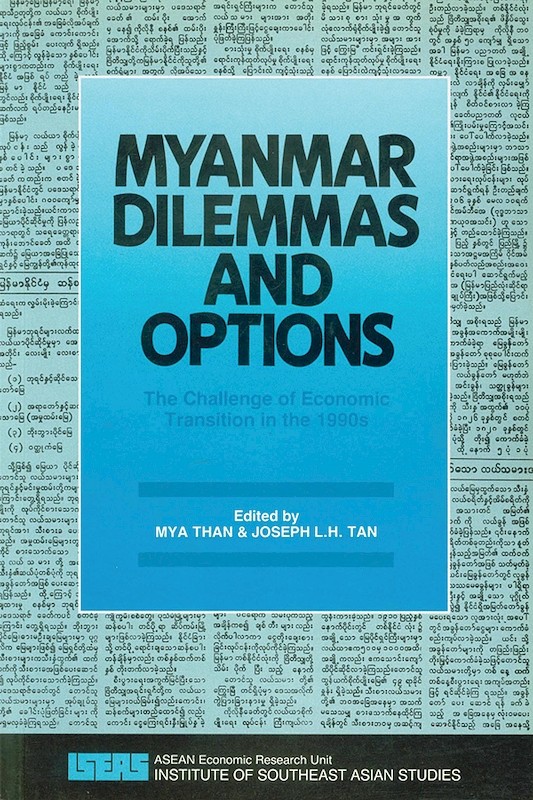 Date of publication:
1990
Publisher:
Institute of Southeast Asian Studies
About the publication
The political upheavals in the Union of Myanmar in 1988/89 precipitated many changes in the political, social, and economic sectors. The country is now at a critical crossroad in its history and development. This study on Myanmar's options in terms of restructuring its economy is therefore useful and timely. The papers in this volume attempt to identify the major issues concerning the role of the state and economic management, the new directions in resource, agricultural and industrial development and the challenges arising from the opening up of the economy to the stimuli of external trade and capital movements.
Contents
Myanmar Dilemmas and Options: The Challenge of Economic Transition in the 1990s
[Whole Publication, ISBN: 9789814379335]

2. The Myanmar Economy at the Crossroads: Options & Constraints, by U Tun Wai,

author

3. Monetary & Fiscal Policies for Development, by Myat Thein,

author

6. Industrial Development & Industrial Policy in Myanmar: Turning Challenges into Changes, by Wilfried Lutkenhorst,

author

7. The Union of Burma Foreign Investment Law: Prospects of Mobilizing Foreign Capital for Development?, by Mya Than,

author

8. Burma & Asia-Pacific Dynamism: Problems & Prospects of Export-Oriented Growth in the 1990s, by Richard W.A. Vokes,

author

9. United Nations Technical Aid & Economic Development in Burma, by Soe Saing,

author