Thailand's Two General Elections in 1992: Democracy Sustained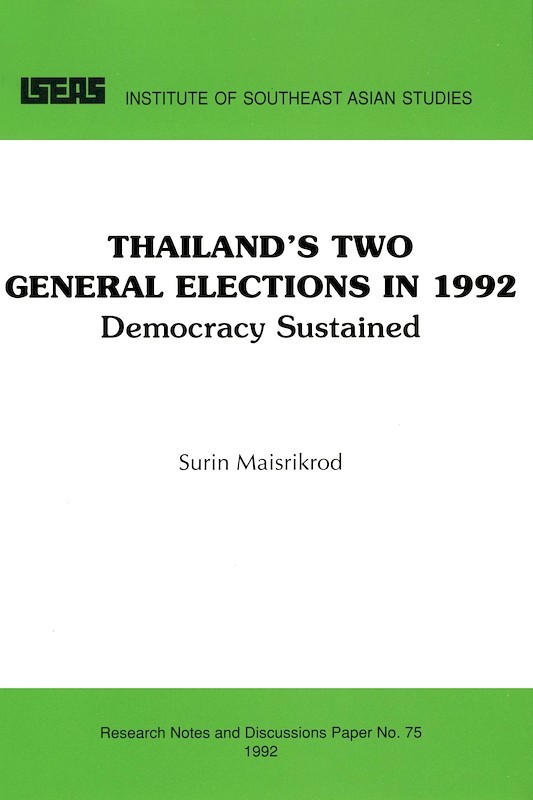 Date of publication:
1992
Publisher:
Institute of Southeast Asian Studies
About the publication
This paper is one in a series called 'Research Notes and Discussions', published at regular intervals by the Institute of Southeast Asian Studies. Each number represents either the summary of discussions or tentative results of ongoing research, circulated for the purpose of stimulating further thought on the issues concerned. Because of the nature and objective of this series, every effort is made to disseminate the material in a readable format as quickly and inexpensively to reach as many scholars and specialists as possible.
Co-publication: Institute of Southeast Asian Studies
Institute of Southeast Asian Studies
Contents
Thailand's Two General Elections in 1992: Democracy Sustained
[Whole Publication, ISBN: 9789814376242]