The Foreign Press' Changing Perceptions of Thailand's Monarchy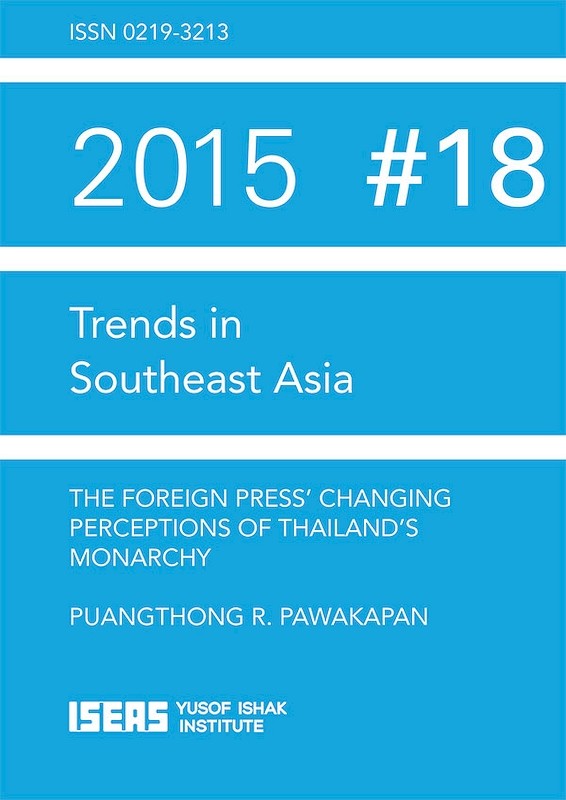 Date of publication:
2015
Publisher:
ISEAS – Yusof Ishak Institute

PDF is available
About the publication
During the Cold War, well-informed foreign journalists did not naviely accept the Thai official narrative that the monarchy was strictly above politics. They were well aware of the influence and political power of the palace. However, they believed the institution was necessary for Thailand to survive the communist threat, oppressive military leaders and corrupt politicians. For decades, their coverage helped promote the benign image of the institution internationally.The intransigent crisis in Thailand since the coup d'etat of 2006 inevitably affected foreign press coverage regarding the key players role in the conflict. Discussions of the role of the monarchy and the royalist elites have appeared more frequently than ever and become increasingly critical.The apparent changes in foreign journalists perceptions since 2006 appear to be the result of the anti-democratic behaviour of the monarchists and of the royalist movement; and the increase in lese majeste charges. The establishments unnecessary fear of losing power and inability to adapt to socio-political change are viewed as an immense obstacle to Thailand's democratization and to efforts at conflict resolution.
Contents
The Foreign Press' Changing Perceptions of Thailands Monarchy
[Whole Publication, ISBN: 9789814695541], by Puangthong R. Pawakapan,

author