Assessing Burma's Ceasefire Accords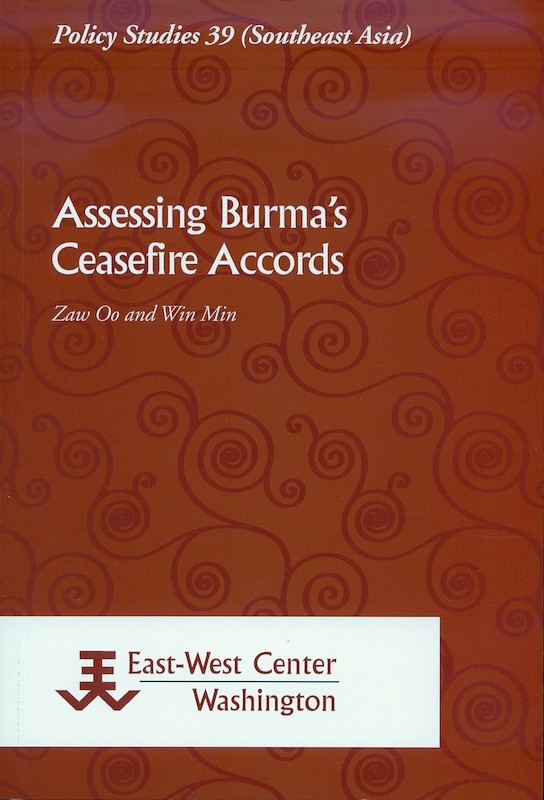 Date of publication:
2007
Publisher:
East-West Center

Ebook is available
About the publication
The Burmese military government and numerous ethnic minority armed groups have entered a series of ceasefires since 1989 in spite of the fact that most previous talks between 1949 and 1983 failed. Why did the parties enter into ceasefire accords? What is the nature of the accords? What have been the consequences? What are the future scenarios? Written by two Burmese researchers, this study investigates the underlying factors behind the ceasefires, explores the nature of the secretive agreements, and identifies the consequences affecting stakeholders in the larger context of peacebuilding, political settlement, democratization, and the state-building process.
The study concludes that recent ceasefires present a significant first step in solving the sixty-year old civil war. However after more than 17 years, they have not brought about peace or political settlement. The government-initiated ceasefires carry a heavy military focus, primarily seeking to reduce military threats and gain better control over the borderlands while placing greater emphasis on state building than on peacebuilding. Nevertheless, the accords have allowed many ceasefire groups to maintain or increase their strength, develop their areas, and more importantly, ceasefires have resulted in the local ethnic population having relatively better lives. Many ethnic armed groups will continue to pursue their goals through political means, but if at least some of their objectives are not met, a resumption of violence cannot be ruled out.




Co-publication: East-West Center
Policy Studies series publication on Southeast Asia, co-published by the East-West Center and ISEAS. Available exclusively from ISEAS for distribution in Asia.
Contents
Assessing Burma's Ceasefire Accords
[Whole Publication, ISBN: 9789812304964]