State of Strife: The Dynamics of Ethnic Conflict in Burma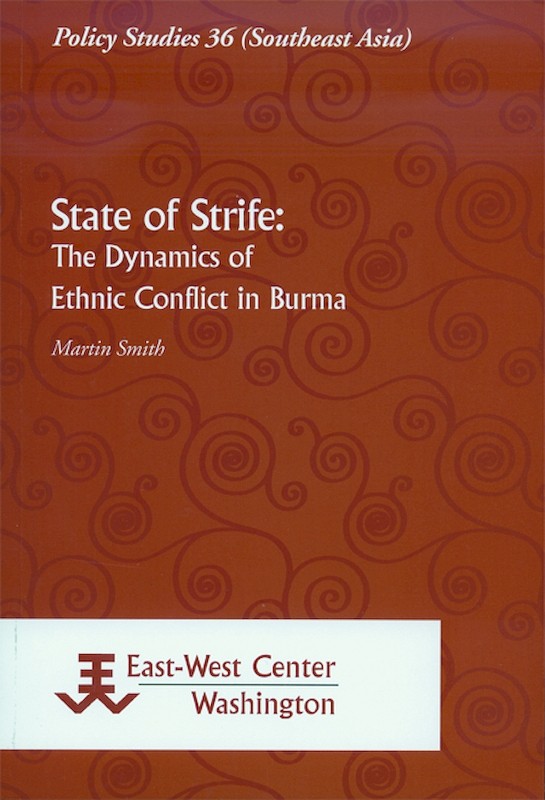 Date of publication:
2007
Publisher:
East-West Center
About the publication
Since independence in 1948, Burma has been the scene of some of the most-sustained and diverse ethnic insurgencies in the contemporary world. This study examines the dynamics of conflict that have caused internal wars to become so uniquely entrenched in one of Asia's most troubled lands. Against a backdrop of conflict, different nationality movements have been able to adapt and survive, utilizing the changing political, economic, and international conditions in the country. In the process, armed opposition became a way of life in the borderlands, while the central state became increasingly militarized. Burma's conflicts, however, have not been static. This study identifies five major cycles of conflict that have seen the national government transform from a parliamentary democracy at independence through Gen. Ne Win's "Burmese Way to Socialism" to the current military State Peace and Development Council. As the political impasse continues, ethnic ceasefires and open-door economic policies are changing the structures of conflict. In an overview of humanitarian and international dilemmas, the study concludes that conflict resolution — with integrated support from the international community — remains a primary need if Burma and its peoples are to achieve peace, democracy, and a stable nation-state.

Co-publication: East-West Center
Policy Studies series publication on Southeast Asia, co-published by the East-West Center and ISEAS. Available exclusively from ISEAS for distribution in Asia.
Contents
State of Strife: The Dynamics of Ethnic Conflict in Burma since Independence

A Land Trapped in Conflict

The Contemporary Landscape

Appendix: Status of Ethnic Parties, 2006

Project Information: Internal Conflicts and State-Building: Challenges in Asia

Policy Studies: List of Reviewers 200607

Policy Studies: Previous Publications