New Foundations for Asian and Pacific Security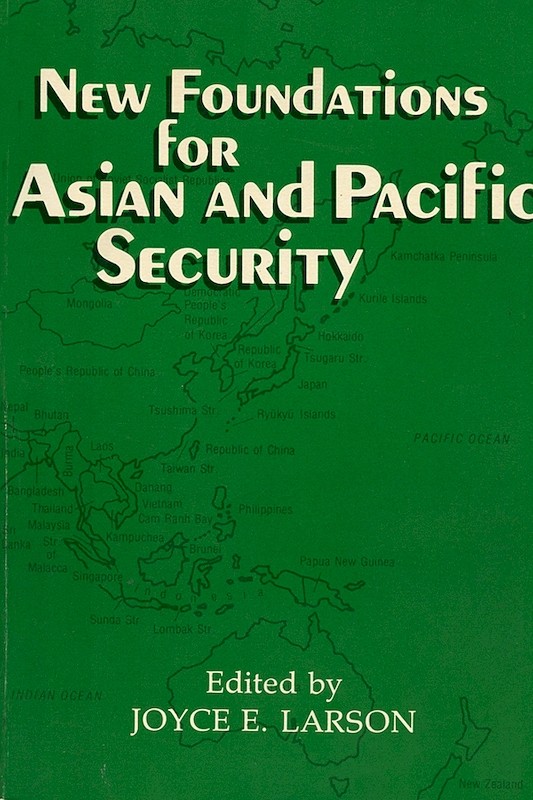 Date of publication:
1979
Publisher:
Institute of Southeast Asian Studies
About the publication
This volume is based on the addresses, papers, reports, and discussion sessions of an international conference held at Pattaya, Thailand, between 12 and 16 December 1979. The essays, submitted by leaders and scholars from eleven nations - Japan, the Republic of Korea, the Republic of China, the Philippines, Singapore, Indonesia, Malaysia, Thailand, Australia, New Zealand, and the United States - seek to focus attention on crucial issues of security and stability in the Asian/Pacific region, an area which has moved increasingly towards the centre of international politics and economic relations. The contents are grouped under four major headings: Political/Military Dimensions of Security in Northeast Asia; Economic Dimensions of Security in Asia and the Pacific; and Policy Proposals and Asian and Pacific Security.
Co-publication: Institute of Southeast Asian Studies
Institute of Southeast Asian Studies
Contents
New Foundations for Asian and Pacific Security
[Whole Publication, ISBN: 9789814377065]

PART I: POLITICAL/MILITARY DIMENSIONS OF SECURITY IN SOUTHEAST ASIA

1. Issues & Questions to be Addressed 1 - The Continuing Struggle in Indochina: Editor's Introduction, by Joyce E. Larson,

author

2. International Politics in Asia & the Pacific: Complexities & Uncertainties, by Ali Moertopo,

author

4. Conflict & Cooperation in Southeast Asia: The New Chapter, by Thanat Khoman,

author

5. The Indochina Situation & the Superpowers in Southeast Asia, by Lim Joo-Jock,

author

6. The Internal & External Dimensions of Southeast Asian Security, by Jusuf Wanandi ,

author

7. Report of Committee #1

PART II: POLITICAL/MILITARY DIMENSIONS OF SECURITY IN NORTHEAST ASIA

8. Issues & Questions to be Addressed 2 - Japan & the Security of Northeast Asia: Editor's Introduction, by Joyce E. Larson,

author

9. Northeast Asian Security: The Japanese Role, by Masao Horie,

author

11. The Tensions on the Korean Peninsula, by Hogan Yoon,

author

13. Report of Committee #2

PART III: ECONOMIC DIMENSIONS OF SECURITY IN ASIA & THE PACIFIC

14. Issues & Questions to be Addressed 3

15. Toward Regional Cooperation & Prosperity, by Sun Chen,

author

16. Regional Security Through Trade & Investment, by Munir Majid,

author

17. Energy Resources, Raw Materials & the Safety of the Sea Lanes of Communication: An Organic Approach Toward a New Security Framework, by Alejandro Melchor,

author

18. Reports of Committees #3 & #4

PART IV: POLICY PROPOSALS, & ASIAN & PACIFIC SECURITY

19. Issues & Questions to be Addressed 4 - The Pacific Basin Community: Editor's Introduction, by Joyce E. Larson,

author

23. Policy Proposals: An American View, by Douglas Pike,

author