The Economic and Political Growth Pattern of Asia-Pacific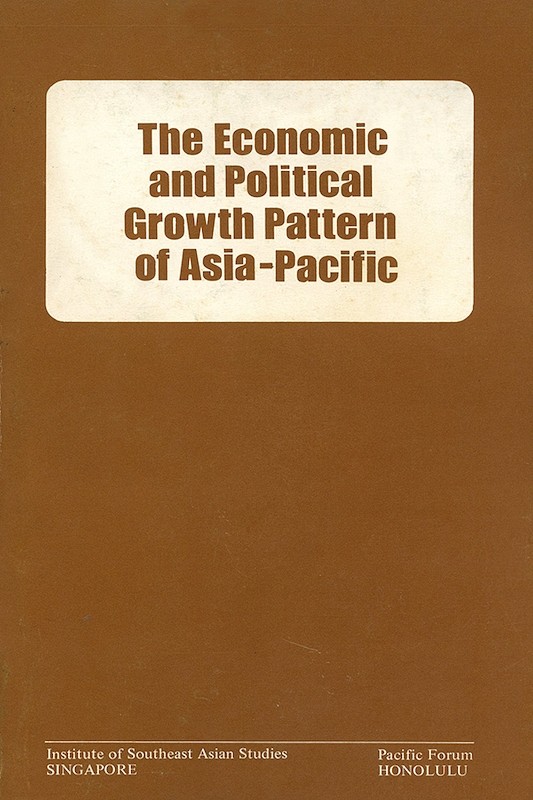 Date of publication:
1977
Publisher:
Institute of Southeast Asian Studies
About the publication
The papers and proceedings of a a conference organized by the Institute and the Pacific Forum, Honolulu, on 7-10 July 1976. Contents include papers submitted by international bankers and other specialists under the following chapter headings: The Emerging Politico-Economic Setting, New Economic Patterns and Trends, Foreign Investment and the New Environment, The Emerging Non-Market Economies in Asia - China and Vietnam: Their Potential Impact on the Region. Additionally, Committee Reports - on the The Political Outlook and its Impact on Economic Progress, Emerging Economic Patterns and Policies and the Impact on Economic Development, and Investment Policies and Proposals - and two Conference Background Papers on 'Perceptions of Future Stability in Asia-Pacific' and 'Asia-Pacific and the Emerging Economic Order' are included. Contains a list of participants and a transcript of discussion sessions.
Co-publication: Institute of Southeast Asian Studies
Institute of Southeast Asian Studies
Contents
The Economic and Political Growth Pattern of Asia-Pacific
[Whole Publication, ISBN: 9789814376891]

PART 1: THE EMERGING POLITICO-ECONOMIC SETTING

2. Towards Progress & Stability in Asia-Pacific: A View From East Asia, by Kim Kyung Won,

author

3. Outlook for Economic & Political Stability in Asia-Pacific, by Thanat Khoman,

author

PART II: NEW ECONOMIC PATTERNS & TRENDS

4. The Economic Outlook - Opportunities for Cooperation & Progress in the Pacific: An American Opinion, by Walter E. Hoadley,

author

5. The Role of the Private Enterprise System, by Julius Tahija,

author

6. Opportunities for Future Cooperation & Progress: Economic Trends, by Nobuaki Yamashita,

author

7. Commodities, Resources & Raw Materials - A Future Strategy for International Cooperation, by Datuk Musa Bin Hitam,

author

PART III: FOREIGN INVESTMENT & THE NEW ENVIRONMENT

8. The Foreign Investor in Asia-Pacific: A Suggested Framework for Regional Investment Policies, by Sixto K. Roxas,

author

9. Panel: A Direction for Foreign Investments in Asia-Pacific - Comments on the OECD Document Published on June 21, 1976, by J.E. Bywater,

author

11. A Direction for Foreign Investment in Asia Pacific, by James A. Thwaits,

author

13. The Emerging Non-Market Economies in Asia - China & Vietnam: Their Potential Impact on the Region, by Louis E. Saubolle,

author

14. The Food Problem & Regional Cooperation, by K.Y. Chow,

author

PART IV: COMMITTEE REPORTS

15. The Political Outlook & Its Impact on Economic Progress, by Eric Khoo ,

author

16. Emerging Economic Patterns & Policies, & the Impact on Economic Development, by John Marks,

author

PART V: CONFERENCE BACKGROUND PAPERS