Southeast Asia - New Zealand Dialogue: Towards a Closer Partnership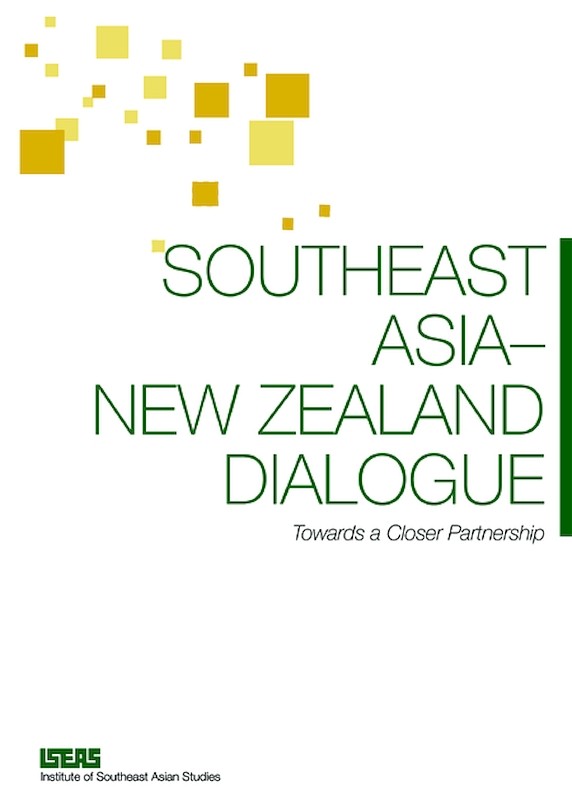 Date of publication:
2007

PDF is available
About the publication
At a dialogue session organized by the New Zealand High Commission and the Asia-New Zealand Foundation, ten New Zealand experts gave their views on subjects as varied as New Zealand and Southeast Asia Defence Links and New Zealand-ASEAN Economic Relations. These views were matched by an equal number of researchers from ASEAN countries.
The range of topics included ASEAN Integration and ASEAN-New Zealand Dialogue: Nature, Status, Characteristics and Future Possibilities; New Zealand-Singapore Relations; Business Opportunities for a Stronger Singapore-New Zealand Relationship; and Beca: A Case Study in Creativity and Connectivity for Sustainable Business Growth. The latter focused on the practical business and commercial connections.






Contents
Southeast Asia New Zealand Dialogue: Towards a Closer Partnership

Part I. New Zealand-ASEAN Political and Security Relations: An Overview

1. New Zealand-ASEAN Political and Security Relations: A New Zealand Viewpoint, by Anthony L Smith,

author

2. ASEAN-New Zealand-Australia Relations: A Long-Term Perspective, by Michael Richardson,

author

3. Towards a Closer Partnership: New Zealand and Southeast Asia Defence Links, by Gerald Hensley,

author

4. New Zealand-ASEAN Defence Perspectives: An ASEAN Viewpoint, by Zakaria Haji Ahmad ,

author

Part II: New Zealand-ASEAN Economic Relations: Cooperation and Challenges

5. Trade and Investment Overview: A New Zealand Perspective, by Dryden Spring,

author

6. Trade and Investment Overview: An ASEAN Perspective, by Jose L Tongzon,

author

7. Relationship Trends in New Zealand-ASEAN Tourism, by Tim Hunter,

author

8. ASEAN-New Zealand Dialogue: Nature, Status, Characteristics and Future Possibilities, by Rodolfo C Severino,

author

Part III: ASEAN Integration and Towards an East Asian Community

11. An East Asian Community: A New Zealand Perspective, by Brian J Lynch,

author

Part IV: New Zealand and Southeast Prospects and Challenges

12. The East Asia Summit: New Zealands Role in the Balancing Act, by C P F Luhulima,

author

13. Towards a Closer Partnership: Long-Term Prospects and Challenges - New Zealands Perspectives, by Gary R Hawke,

author

14. Summary of New Zealand-ASEAN Relations, by John Austin,

author

Part V: New Zealand-Singapore Relations: Developing Stronger Economic Ties: Trade, Investment and Services

15. New Zealand-Singapore Relations: Opening Address, by John Austin,

author

16. Learning and Growing Together: Business Opportunities for a Stronger Singapore-New Zealand Relationship, by Tony Nowell,

author

Part VI: Creativity and Connectivity: Maximizing Opportunities

20. Beca: A Case Study in Creativity and for Sustainable Business Growth, by Paul White,

author

21. Closer Partnership and Collaborative Approaches, by Donald Christie,

author