Trade Policy and the Role of Regional and Bilateral FTAs: The Case of New Zealand and Singapore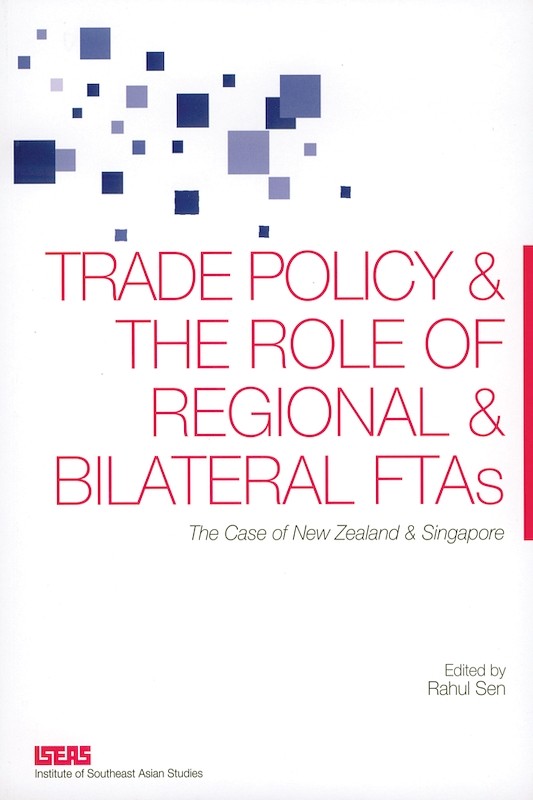 Date of publication:
2008

PDF is available
About the publication
The Agreement between New Zealand and Singapore for a Closer Economic Partnership (ANZSCEP) that came into force in January 2001 assumes important significance as it is the first comprehensive bilateral FTA that was signed involving Singapore, and also the first bilateral FTA of an ASEAN member, thus initiating the process of "new regionalism" in Asia. Since ANZSCEP is the only Singapore FTA that has been in force for more than five years now, the time is ripe to study some early effects of the FTAs between Singapore and New Zealand on bilateral economic relations, if any. In this context, the New Zealand High Commission in Singapore hosted a one-day Trade Policy Seminar on 10 May 2007 at Four Seasons Hotel, Singapore. This book, a collection of three papers presented at the above seminar by experts on the subject, provides a deeper understanding about motivations of New Zealand and Singapore to enter into other bilateral FTAs and some of the visible impacts observed since their implementation.







Contents
Trade Policy and the Role of Regional and Bilateral FTAs: The Case of New Zealand and Singapore

1. Regional and Bilateral FTAs in the Asia-Pacific Region: Benefits and Risks, by Richard Grant,

author

2. A Sharing of Singapores Perspective on Regional and Bilateral FTAs in Asia-Pacific, by Loh Wai Keong,

author

3. Enhancing Bilateral Economic Linkages through New Regionalism: The Case of Singapore and New Zealand, by Rahul Sen,

author