Singapore Energy Conference 2006: Summary Report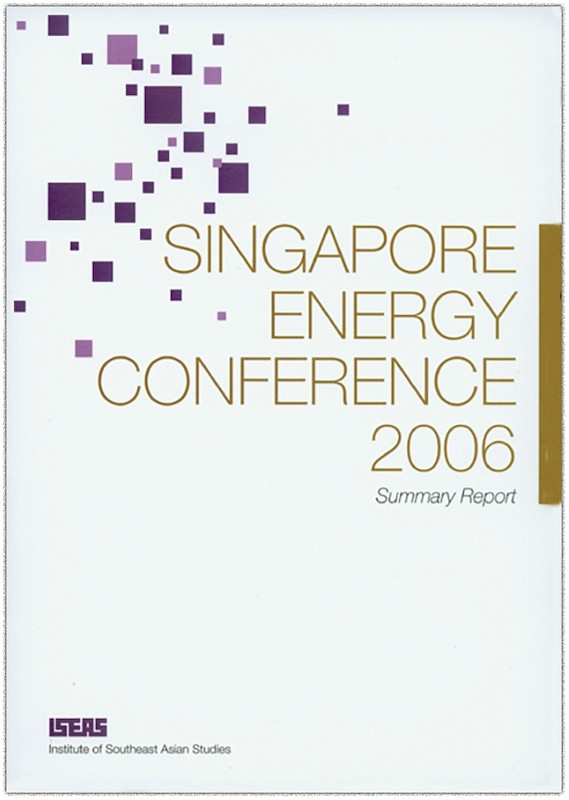 Date of publication:
2006

PDF is available
About the publication
Energy is a very basic need for the economy and also for civilization. Nothing moves and no machine operates without an energy source, whether it is manpower, animal power, natural (wind, water, solar) or fossil fuels (oil, coal, gas, bio-mass) or scientific/technological (nuclear, ion-drive, fusion). When an adversary cuts off energy supplies, this is clearly a hostile act, and is recognized as such. Thus strategists understood why Imperial Japan reacted in military terms to the U.S. action in imposing an oil embargo on Tokyo. This is also the reason why India and China today are concerned about the security of energy supplies, needed for their booming economies. Energy security has thus moved to the top of the international and national agendas. It is therefore very timely that ISEAS and three government agencies have cooperated to organize and launch the Singapore Energy Conference (SEC).
This Summary Report of the Inaugural SEC, held on 8 and 9 November 2006, serves to briefly record the main points of the various presentations and discussions by several energy experts on important energy issues and trends. It signals the commitment by the Government of Singapore to raise awareness and understanding of energy issues amongst policy-makers and others who need to know and understand such issues.




Contents
Singapore Energy Conference 2006: Summary Report

Preliminary pages with Executive Summary

2. Developing a Holistic Energy Policy, by S Jayakumar,

author

3. Dawn of a New Age: Global Energy Scenarios to 2030, by James Burkhard,

author

4. Geopolitics of Oil and Gas: Challenges in a Turbulent Oil and Gas Industry

5. Regional Outlook on Energy Security: Who Wins in the Asian Scramble for Oil?, by Vince Perez,

author

6. Sustainable Development and Energy Efficiency

8. Prospects for Renewable Energy in Asia and Its Role in Energy Security

9. Enhancing Energy Security in Asia: The Role of Governments, by R K Pachauri,

author