ISEAS Energy Forum - Global Energy Security: Competition or Cooperation?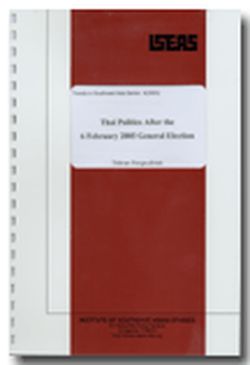 Date of publication:
2006
Publisher:
Institute of Southeast Asian Studies
About the publication
The rise of China and India has not only transformed geo-politics, but also fundamentally changed geo-economics. The rise of these two Asian giants however depends on their ensuring a guaranteed supply of energy; which is pertinent to economic progress. Hence energy security has now risen to the top of the international agenda. Their energy imports puts pressure on oil supplies and prices, and arouses deep concerns among all energy importers such as the USA and ASEAN. There is a race to lock in energy supplies, and as psychology underpins oil prices, this atmosphere of competition helps to keep oil prices high, especially as production margins become dangerously low. The ISEAS energy forum brings together top energy experts from the region to discuss these issues, presenting a coherent and in-depth analyses of global, regional and Chinese energy trends. This forum was organized by ISEAS and held on 29 September 2005. It was funded by the Konrad Adenauer Foundation.
Contents
ISEAS Energy Forum - Global Energy Security: Competition or Cooperation?


[Whole Publication]