Industrial Restructuring in East Asia: Towards the 21st Century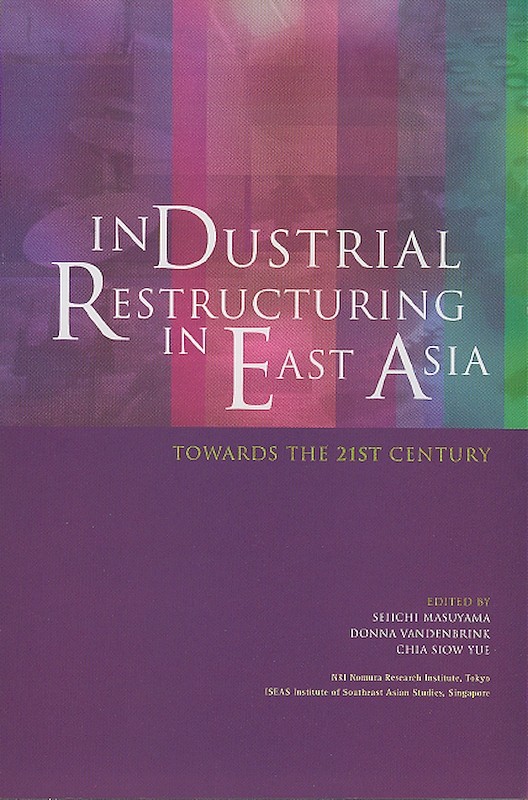 Date of publication:
2001
About the publication
This book is about the restructuring of industry in ten East Asian economies at the start of the twenty-first century. It examines the dynamic aspects of the region's industrial structures -- the changes occurring with globalisation fuelled by liberalisation and by a paradigm shift from industrial technology to information technology. The traditional "flying geese" concept is less relevant to explaining the economic and industrial development in the region as the pattern has become less predictable.










Co-publication: ISEAS / NRI
Institute of Southeast Asian Studies / Nomura Research Institute
Contents
Industrial Restructuring in East Asia: Towards the 21st Century
[Whole Publication, ISBN: 9789812305817]

INTRODUCTION
I: INDUSTRIAL RESTRUCTURING IN SOUTHEAST ASIAN ECONOMIES

2. Sectoral Contribution to Indonesia's Economic Recovery: The Potential of Agriculture and Agribusiness, by Yoopi Abimanyu,

author

5. Industrial Restructuring in Malaysia: Policy Shifts and the Promotion of New Sources of Growth, by Vijayakumari Kanapathy,

author

PART II: RESTRUCTURING IN ASIA'S NEWLY INDUSTRIALISED ECONOMIES

6. Singapore: Towards a Knowledge-based Economy, by Chia Siow Yue ,

author

8. Taiwan as the Asia-Pacific Regional Operations Centre: Its Significance and Prospects, by Kai Ma,

author

9. Industrial Upgrading of Korea: Process, Prospects, and Policies, by Cheongsik Woo,

author

III: INDUSTRIAL RESTRUCTURING IN THE TWO LARGE ASIAN ECONOMIES

10. China's Industrial Restructuring in the Twenty-first Century, by Wu Zhengzhang,

author

11. Restructuring Strategy of Japan's Service Sector in the Twenty-first Century, by Hisashi Ono,

author