US Energy-Security Interests in the Indian Ocean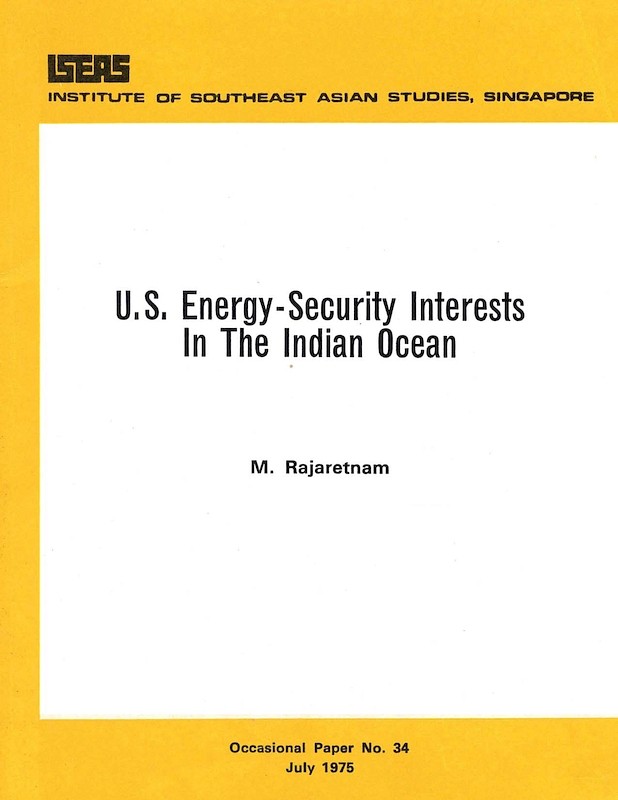 Date of publication:
1975
Publisher:
Institute of Southeast Asian Studies
About the publication
Discusses the US interests in the Indian Ocean from the perspective of the changing strategic environment in the wake of the American military withdrawal from the Southeast Asian mainland. Explores possibilities of increasing tension and in patrols. With 2 maps, 4 tables, 4 charts.
Contents
US Energy-Security Interests in the Indian Ocean
[Whole Publication, ISBN: 9789814376501]