Japanese Direct Investment in Southeast Asia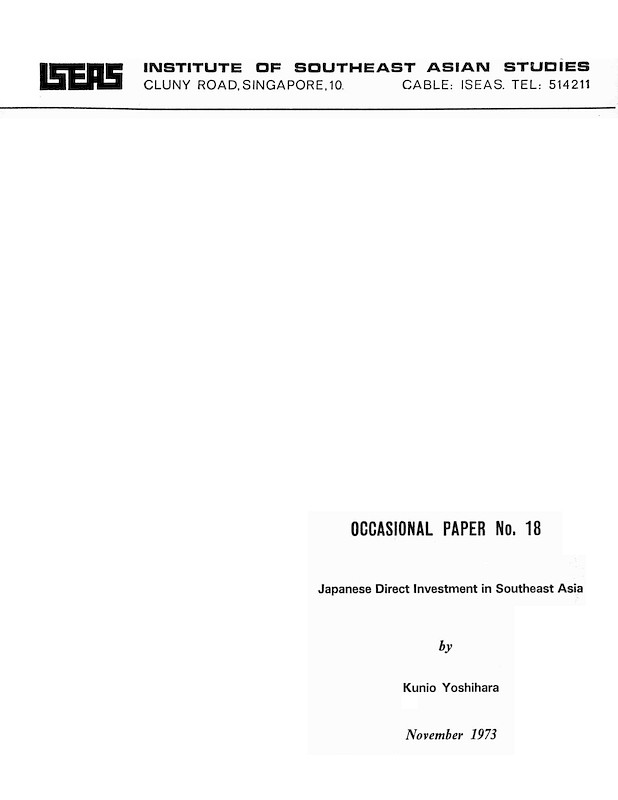 Date of publication:
1973
Publisher:
Institute of Southeast Asian Studies
About the publication
Of the four types of the mutually independent as well as interdependent economic relationships between Japanese corporations and Southeast Asian countries - trade, licensing, direct investment and indirect investment - this paper concentrates on direct investment and trade. Section II briefly explain sources of data and research methodology employed. Section III shows the results of the investigation, followed by observations and analyses in Section IV with a concluding section on trends, based on research on foreign corporations in Singapore's manufacturing sector. With 5 tables.
Contents
Japanese Direct Investment in Southeast Asia
[Whole Publication, ISBN: 9789814376440]