The Malay World of Southeast Asia: A Select Cultural Bibliography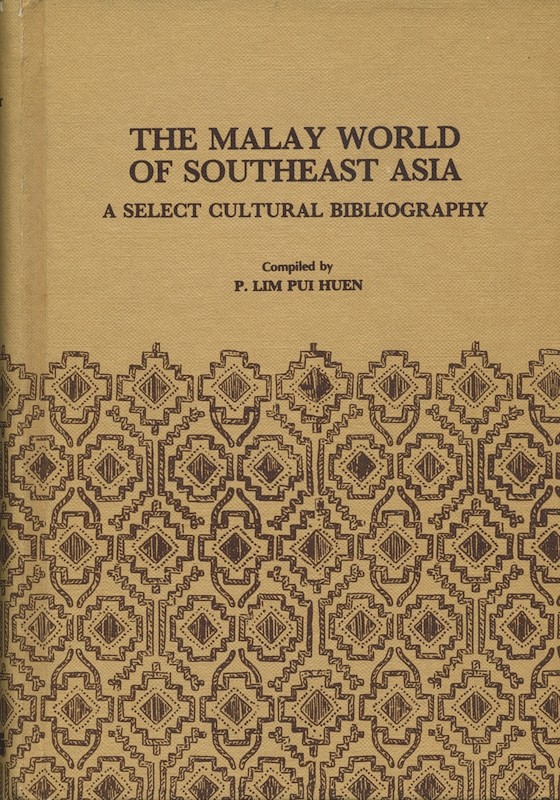 Date of publication:
1986
Publisher:
Institute of Southeast Asian Studies
About the publication
Over 5,000 entries arranged in four parts. Part I comprises reference and general works to provide a guide to information on Southeast Asia. Part II provides the setting of space and time. Part III features the people and Part IV the many facets of culture and society language; ideas, beliefs, values; institutions; creative expression; and social and cultural change. Within each section, the arrangement is geographical, beginning with Southeast Asia as a whole followed by the various countries in alphabetical order.
Contents
The Malay World of Southeast Asia: A Select Cultural Bibliography
[Whole Publication, ISBN: 9789814377942]

PART I: REFERNCE & GENERAL WORKS

1. Research, Study and Teaching

PART II: THE SETTING
PART III: THE PEOPLE
PART IV: CULTURE & SOCIETY

10. Ideas, Beliefs, Values: World View

13. Institutions: Social Organization

14. Education & Scholarship

15. Economic Life & COnditions

16. Political Organization

17. Law & the Administration of Justice

18. Creative Expression: Literature

21. Social & Cultural Change