The Second Malaysia Plan 1971 - 1975: A Critique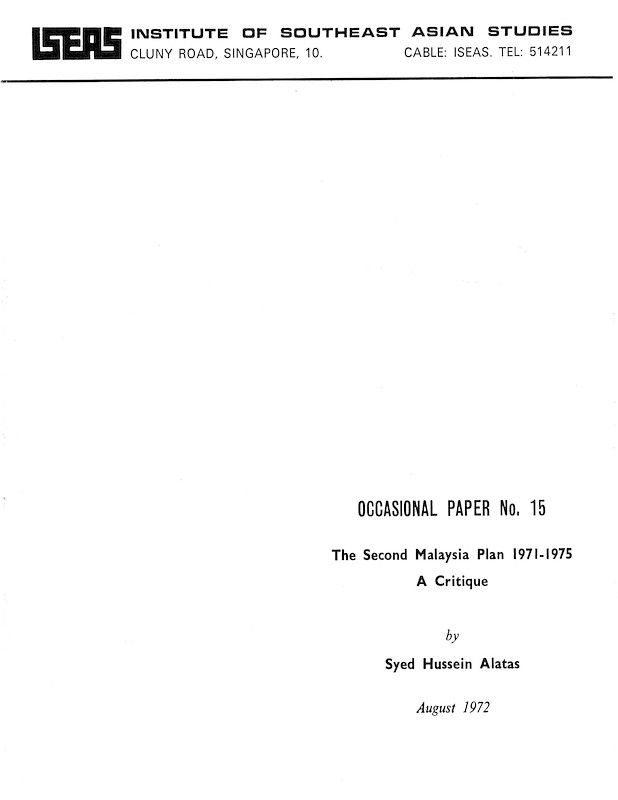 Date of publication:
1972
About the publication
The Second Malaysia Plan belongs to a tradition of five-year plans developed by the Alliance government since the Independence. All these plans are of the same style and ambition. The Second Malaysia Plan however contains some new elements, namely the specific policies concerning the Malays and other indigenous people. The fundamental assumptions of planning as well as critical assessment of the Second Malaysia Plan will be discussed.
Contents
The Second Malaysia Plan 1971 - 1975: A Critique
[Whole Publication, ISBN: 9789814380102]