Getting Organized in Vietnam: Moving in and around the Socialist State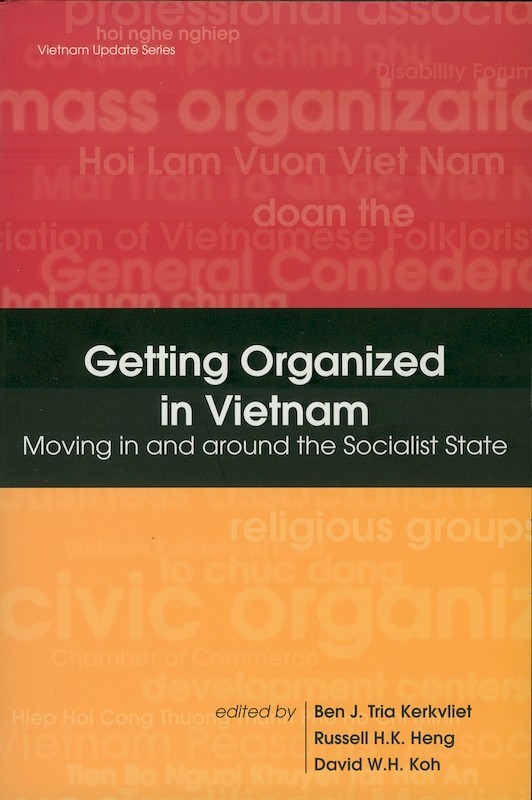 Date of publication:
2003
About the publication
From the late 1950s in the north, to the 1970s until the mid-1980s in the south, there was little room or opportunity to form non-state voluntary organizations and associations in Vietnam. With few exceptions, only those established by the Communist Party and other state agencies were permitted.
The picture has changed considerably since doi moi. From proactive self-help associations for the disabled to mass, semi-state or non-governmental organizations, the Vietnamese people are getting together to voice their collective and specific interests vis à vis the state. The process of getting together, voicing ideas, acting in concert, and attempting to influence policy in some cases is ongoing and in constant flux. This book presents original case studies of the gamut of organizations in Vietnam today and analyses their relationships with umbrella state organizations which are themselves evolving.
Getting Organized in Vietnam also constitutes an enquiry into the term civil society itself. The contributors examine current thinking about the nature of the state in Vietnam in particular. Included here are the first attempts to provide a framework for assessing and categorizing the bewildering array of small organizations in Vietnam: which ones are weakly connected to the state, which ones are independent of the state but perhaps dependent on outside funding agencies.
This book is a must for scholars, policymakers, journalists and others interested in understanding political and social change in Vietnam and other transitional economies.













Contents
Getting Organized in Vietnam: Moving in and around the Socialist State

1. From Fence-Breaking to Organizational Networking: Interests, Popular Organizations, and Policy Influences in Post-Socialist Vietnam, by Thaveeporn Vasavakul,

author

3. NGO and Highland Development: A Case Study in Crafting New Roles, by Michael L Gray,

author

4. The Disabled and Their Organizations: The Emergence of New Paradigms, by Ivo Vasiljev,

author

5. Authoritarian Governance and Labour: The VGCL and the Party-State in Economic Renovation, by Eva L Hansson,

author

6. The Relationship between Civic Organizations and Governmental Organizations in Vietnam: Selected Findings of an Empirical Survey, by Joerg Wischermann, Nguyen Quang Vinh,

authors

7. Donors, Local Development Groups and Institutional Reform over Vietnam's Development Decade, by Scott Fritzen,

author