Autonomy and Armed Separatism in South and Southeast Asia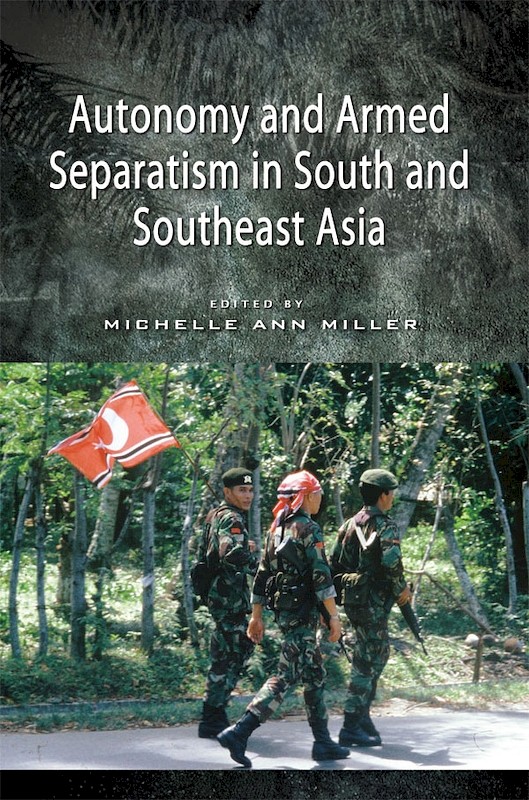 Date of publication:
2012
Publisher:
Institute of Southeast Asian Studies

Ebook is available
About the publication
Armed separatist insurgencies have created a real dilemma for many national governments of how much freedom to grant aggrieved minorities without releasing territorial sovereignty over the nation state. This book examines different approaches that have been taken by seven states in South and Southeast Asia to try and resolve this dilemma through various offers of autonomy. Providing new insights into the conditions under which autonomy arrangements exacerbate or alleviate the problem of armed separatism, this comprehensive book includes in-depth analysis of the circumstances that lead men and women to take up arms in an effort to remove themselves from the states borders by creating their own independent polity.
Contents
Autonomy and Armed Separatism in South and Southeast Asia
[Whole Publication, ISBN: 9789814379984]

2. Mediated Constitutionality as a Solution to Separatism, by Damien Kingsbury,

author

3. Self-Governance as a Framework for Conflict Resolution in Aceh, by Michelle Ann Miller,

author

4. Autonomy and Armed Separatism in Papua: Why the Cendrawasih Continues to Fear the Garuda, by Bilveer Singh,

author

6. Between Violence and Negotiation: Rethinking the Indonesian Occupation and the East Timorese Resistance, by Douglas Kammen,

author

7. Struggle over Space in Myanmar: Expanding State Territoriality after the Kachin Ceasefire, by Karen Dean,

author

8. Sri Lanka's Ethnic Conflict: The Autonomy-Separatism Dialectic, by Jayadeva Uyangoda,

author

9. Unitarianism, Separatism and Federalism: Competing Goals and Problems of Compromise in Sri Lanka, by P Sahadevan,

author

12. Southern Thailand: The Trouble with Autonomy, by Duncan McCargo,

author

13. The Last Holdout of an Integrated State: A Century of Resistance to State Penetration in Southern Thailand, by Thomas Parks,

author

14. Interlocking Autonomy: Manila and Muslim Mindanao, by Steven Rood ,

author

15. History, Demography and Factionalism: Obstacles to Conflict Resolution through Autonomy in the Southern Philippines, by Ronald J May,

author