By Design or Accident: Reflections on Asian Security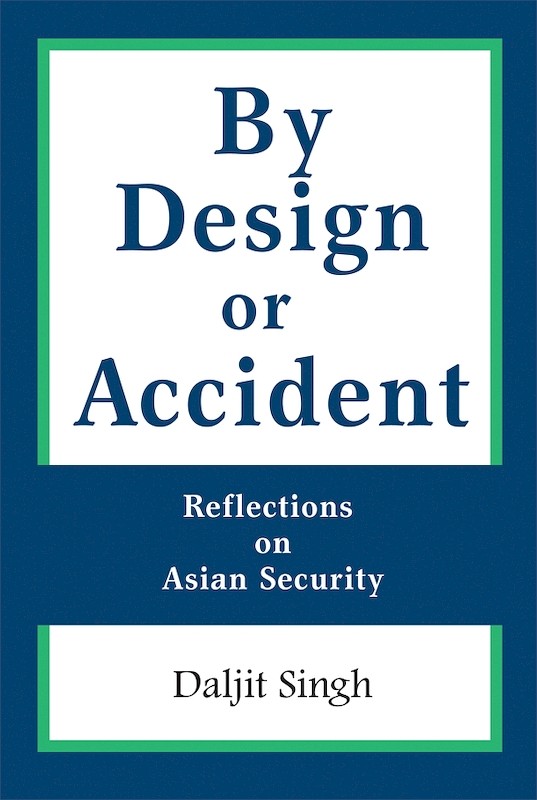 Date of publication:
2010
Publisher:
Institute of Southeast Asian Studies

Ebook is available
About the publication
Asia is rising and will wield greater economic and strategic weight in world affairs. However Asia also faces numerous challenges like poverty, domestic instability, deficiencies in governance and the rule of law, inter-state disputes and rivalries, and military build-ups, to name just a few. The celebration of Asia's rise would be premature if it is not accompanied by lasting peace and cooperation between states and justice and prosperity at home. The achievement of this happy state of affairs will require continuation of wise and pragmatic leadership, especially among the major powers. This collection of essays reflects on some of the major political and security issues in the region in recent times, including the balance of power among the major powers, American engagement and policies in Asia, India's rise, the global war on terrorism, the Iraq war, domestic developments in some countries as well as ASEAN's efforts to build regional peace and security.
Contents
By Design or Accident: Reflections on Asian Security
[Whole Publication, ISBN: 9789814279727]

PART I: SOUTHEAST ASIA AND REGIONAL SECURITY AFTER THE COLD WAR

PART I: SOUTHEAST ASIA AND REGIONAL SECURITY AFTER THE COLD WAR

PART II: AGE OF TERRORISM, WAR IN IRAQ

PART II: AGE OF TERRORISM, WAR IN IRAQ

PART III: THE BIG BOYS OF ASIAN GEOPOLITICS

PART III: THE BIG BOYS OF ASIAN GEOPOLITICS

PART IV: REMEMBERANCES OF CONFLICTS PAST

PART IV: REMEMBERANCES OF CONFLICTS PAST