Lim Kim San: A Builder of Singapore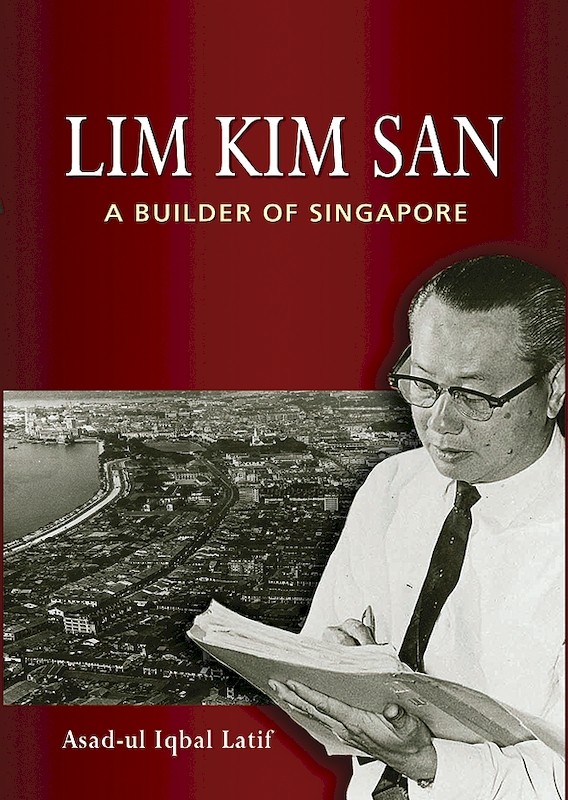 Date of publication:
2010
Publisher:
Institute of Southeast Asian Studies
About the publication
Lim Kim San's name is linked inextricably to Singapore's public housing. This is entirely appropriate because he played a crucial role in the success of the Housing Board, which transformed both the countrys physical landscape and gave Singaporeans a tangible stake in the future of their young nation. However, important though Lim's role was at the Board and as Minister for National Development, it was not his sole contribution to Singapore. He made a decisive difference in several other key areas, including Finance, and Interior and Defence. This biography draws on Lim's Oral History Interview, which was made accessible to the author, the Hansard, Lims speeches, and newspaper clippings, in addition to fresh interviews conducted with other Singapore leaders who had worked with Lim. The result is a composite picture of a great Singapore leader.
Contents
Lim Kim San: A Builder of Singapore
[Whole Publication, ISBN: 9789812309297]

1. The Man with the Blanket

5. Judging People: The Public Service Commission

6. Housing a Nation: The Housing and Development Board

7. Housing a Nation: Resettling a People

8. Housing a Nation: Owning Homes, Reclaiming Land

9. Politics, Elections, and Malaysia

11. Minister for the Interior and Defence

12. Other Ministries and Roles