State, Society and Religious Engineering: Towards a Reformist Buddhism in Singapore (Second Edition)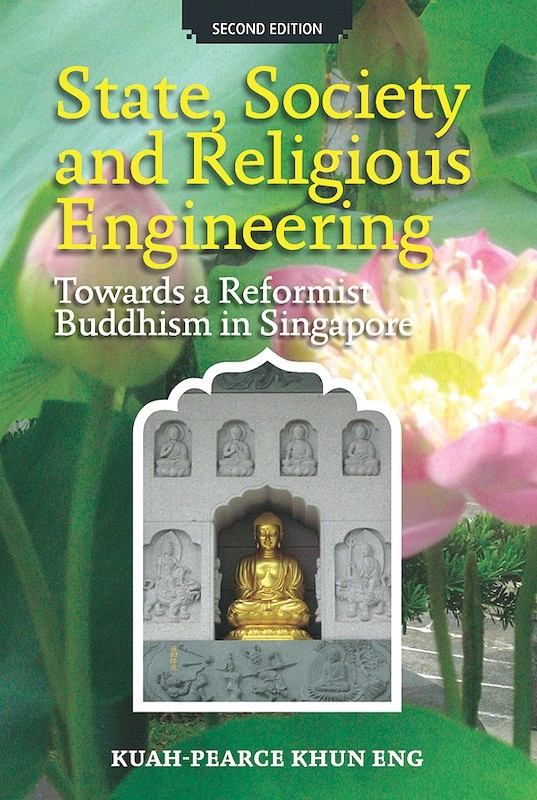 Date of publication:
2009
Publisher:
Institute of Southeast Asian Studies
About the publication
The book looks at how religion in Singapore is being subjected to the processes of modernisation and change. The Singapore State has consciously brought religion under its guidance. It has exercised strong bureaucratic and legal control over the functioning of all religions in Singapore. The Chinese community and the Buddhist Sangha have responded to this by restructuring their temple institutions into large multi-functional temple complexes. There has been quite a few books written on the role of the Singapore State but, so far, none has been written on the topic - the relationship between state, society and religion. It will help to fill the missing gap in the scholarly literature on this area. This is also a topic of great significance in many Asian, particularly Southeast Asian, countries and it will serve as an important book for future reference in this area of research and comparative studies.
Contents
State, Society and Religious Engineering: Towards a Reformist Buddhism in Singapore (Second Edition)
[Whole Publication, ISBN: 9789812309136]

PART 1: INVENTING A RELIGIOUS TRADITION

1. Reinventing Chinese Syncretic Religion: Shenism

2. Communicating with Gods, Deities and Spirits

PART 2: STATE, SOCIETY AND RELIGIOUS ENGINEERING

3. Bureaucratising the Temple and the Sangha

4. Establishing an Ethno-Religious Framework and the Religious Law

5. Buddhist Welfare and Charity

6. Experimenting with Religious Values as Asian Values

PART 3: TOWARDS A REFORMIST BUDDHISM

7. Towards a Reformist Buddhism

8. Members and Their Reliousity

9. Competing Claims of Modernity and Class Identity: Christianity versus Reformist Buddhism

11. Postscript to the Second Edition: Towards a Humanist and Socially-engaged Buddhism