Ethnic Chinese in Contemporary Indonesia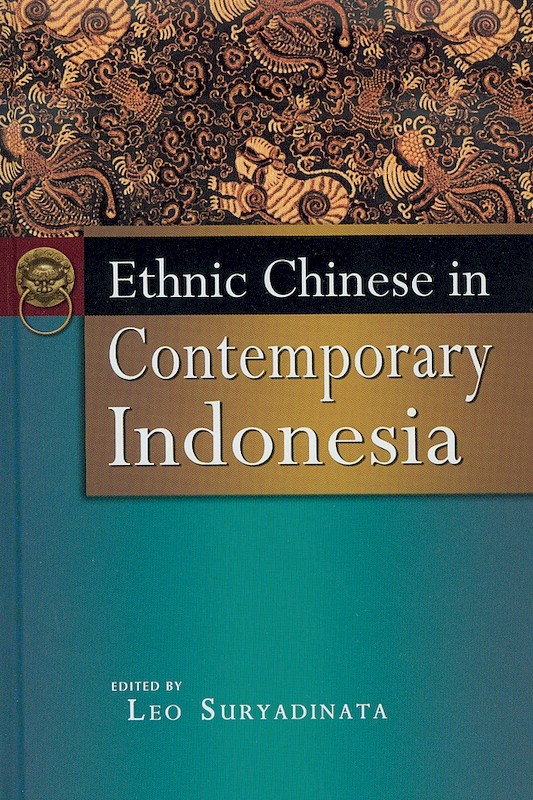 Date of publication:
2008
Publisher:
Institute of Southeast Asian Studies
About the publication
The Chinese in Indonesia have played an important role in Indonesian society before and after the fall of Soeharto. This book provides comprehensive and up-to-date information by examining them in detail during that era with special reference to the post-Soeharto period. The contributors to this volume consist of both older- and younger-generation scholars writing on Indonesian Chinese. They offer new information and fresh perspectives on the issues of government policies, legal position, ethnic politics, race relations, religion, education and prospects of the Chinese Indonesians.





Contents
Ethnic Chinese in Contemporary Indonesia
[Whole Publication, ISBN: 9789812308368]

1. Chinese Indonesians in an Era of Globalization: Some Major Characteristics, by Leo Suryadinata,

author

3. Indonesian Government Policies and the Ethnic Chinese: Some Recent Developments, by Eddie Lembong,

author

5. Chinese Education in Indonesia: Developments in the Post-1998 Era, by Aimee Dawis,

author

6. Ethnic Chinese Religions: Some Recent Developments, by Susy Ong,

author

7. Anti-Chinese Violence in Indonesia after Soeharto, by Charles A Coppel,

author

8. Ethnic Chinese and Ethnic Indonesians: A Love-Hate Relationship, by Natalia Soebagjo,

author

10. Is There a Future for Chinese Indonesians?, by Jamie Mackie ,

author