Brick by Brick: The Building of an ASEAN Economic Community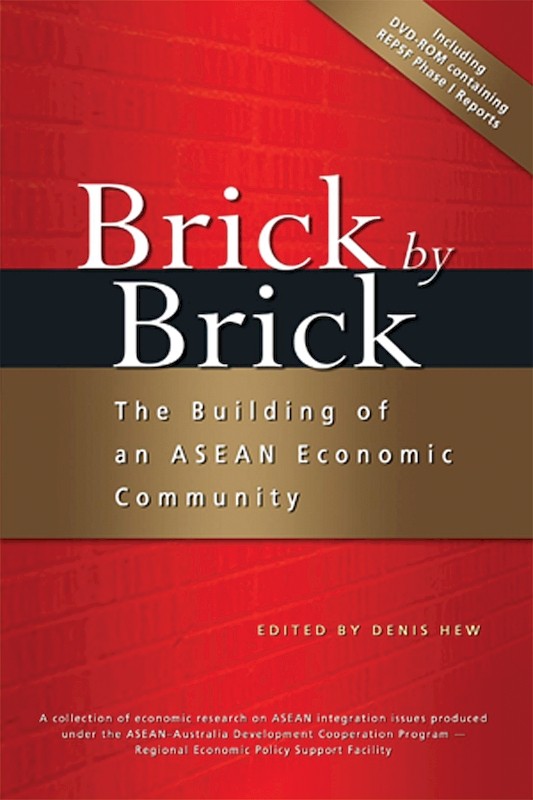 Date of publication:
2007
About the publication
Against the backdrop of significant developments in regional economic cooperation and integration over the past decade, this book presents some of the key challenges facing ASEAN as it embarks on a bold and ambitious project to establish an ASEAN Economic Community by 2015. Organized under the auspices of the ASEAN-Australia Development Cooperation Programs Regional Economic Policy Support Facility (AADCP-REPSF), the book brings together authoritative studies written by prominent experts and academics on issues pertaining to ASEAN economic integration.

A CD-ROM containing the AADCP-REPSF Phase I Research Program comes free with the purchase of the printed copy of this book.










Contents
Brick by Brick: The Building of an ASEAN Economic Community

1. Introduction: Brick by Brick The Building of an ASEAN Economic Community, by Denis Hew Wei-Yen,

author

2. What is a Single Market? An Application to the Case of ASEAN, by Peter J Lloyd,

author

5. Non-tariff Barriers to Trade in the ASEAN Priority Goods Sectors, by Loreli C de Dios,

author

9. ASEANs FTA Negotiations with Dialogue Partners: Identifying Strengths and Weaknesses in Business Opportunities, by Rahul Sen, Sanchita Basu Das,

authors

10. Conclusion: Towards an ASEAN Economic Community by 2015, by Denis Hew Wei-Yen,

author

Table of Contents of CD-ROM: AADCP-REPSF Phase I Research Program