Language, Nation and Development in Southeast Asia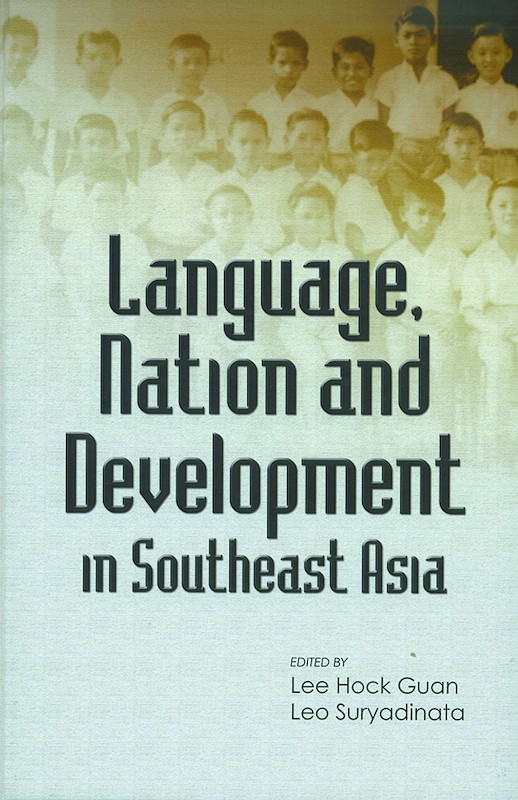 Date of publication:
2008
Publisher:
Institute of Southeast Asian Studies

Ebook is available
Review
"The topic is a deeply important one, but has been the subject of surprisingly little attention in recent years. The portraits the authors provide of language policy and nation-building reveal the challenges Southeast Asian nations continue to face in addressing the ethnic and linguistic diversity of their populations and the global language market. Chapters on the Philippines, Indonesia and Singapore exemplify the diverse approaches taken to language and national identity and underscore the key role of educational programmes in the implementation of national policies. These and other examples reveal the prominent role that language education policies have played in public debates over national identity and national interests. The volume makes a welcome contribution to the analysis of language policy and nation-making in multilingual Southeast Asia. This volume succeeds at alerting readers to the complex ways in which national languages are being reshaped by global forces and government policies" (
Pacific Affairs
).
"On the whole, the book is an important contribution to the study of language policy and nation-building in Southeast Asia, as it gives detailed information and discussion on the issue in each of the seven countries considered. What makes the book particularly useful are Wang Gungwu's introduction, giving the humanistic touch of a scholar who is at the receiving end of language policies, and the concluding chapter on 'Vietnam Language and Media Policy in the Service of Deterritorialized Nation-building' by Ashley Carruthers. While the former opens the debates that follow in the subsequent chapters, the latter looks beyond the physical territory of the nation, here to the Vietnamese diaspora around the world, which seems to imply a new dimension to the issues of language policies and nation-building" (Journal of the Siam Society).
About the publication
Language policies in Southeast Asia have been shaped by the process of nation-building on the one hand and by political and economic considerations on the other. The early years of nation-building in Southeast Asia generated intensive language conflicts precisely because state policies privileged the idea of a monolingual nation and thus endeavoured to co-opt or even do away with troublesome ethnic identities. In recent years, language policies are increasingly influenced by pragmatic considerations, especially globalization and the awareness of a linkage between language and economic development, such that Southeast Asian states in varying degrees have become less insistent on promoting monolingual nationalism.
This book evaluates the successes and drawbacks of language policies in Indonesia, Malaysia, Singapore, the Philippines, Thailand, Vietnam and Myanmar, especially the ways in which these policies have often been resisted or contested. It is an invaluable primer on this linguistically complex region and a resource for scholars, policy-makers, civil society activists and NGOs in various parts of the world facing equally challenging ethnic/language issues.


Contents
Language, Nation and Development in Southeast Asia
[Whole Publication, ISBN: 9789812304834]

Preliminary pages with Introduction by Lee Hock Guan and Leo Suryadinata

1. Language, Nation and Development in the Philippines, by Andrew Gonzalez,

author

2. Go Back to Class: The Medium of Instruction Debate in the Philippines, by T Ruanni F Tupas,

author

4. Diverse Voices: Indonesian Literature and Nation-Building, by Melani Budianta,

author

5. The Multilingual State in Search of the Nation: The Language Policy and Discourse in Singapore's Nation-Building, by Eugene Tan Kheng Boon,

author

6. Ethnic Politics, National Development and Language Policy in Malaysia, by Lee Hock Guan,

author

7. The Politics of Language Policy in Myanmar: Imagining Togetherness, Practising Difference?, by Kyaw Yin Hlaing,

author

9. Vietnamese Language and Media Policy in the Service of Deterritorialized Nation-Building, by Andrew M Carruthers,

author