ASEAN and the Law of the Sea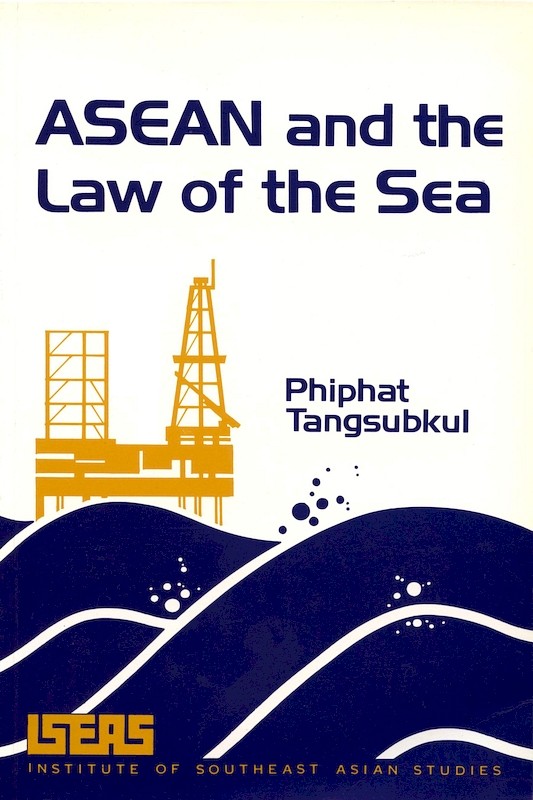 Date of publication:
1982
Publisher:
Institute of Southeast Asian Studies
About the publication
An important contribution to the dearth of literature on ASEAN and the Law of the Sea, this book is the result of extensive research by Dr Tangsubkul, an international law specialist. The contents are divided into two broad areas. The first section on the evolution of the geo-juridicial nature of ocean space appropriation by coastal states and ASEAN state covers: claims of ASEAN states relating to the Law of the Sea: a historical survey; Individual approaches and the claims of ASEAN countries on the emerging trends in the Law of the Sea; The special problems of passage through archipelagic waters and straits used for international navigation. The second section on problems relating to jurisdiction and rights over living and non-living resources of ASEAN countries covers: Fishery development in individual ASEAN countries; Problems of ASEAN vis-a-vis fishing resources; Status of development of petroleum and gas in individual ASEAN states, Law and practice relating to the jurisdiction and rights over non-living resources in ocean areas adjacent to ASEAN states; Problems and potential conflict involving off-shore exploration and exploitation of oil and gas.
Contents
ASEAN and the Law of the Sea

PART I: THE EVOLUTION OF THE GEO-JURIDICAL NATURE OF OCEAN SPACE APPROPRIATION BY COASTAL STATES AND ASEAN STATES

1. Claims of ASEANS States Relating to the Law of the Sea: A Historical Survey

2. Individual Approaches and Claims of ASEAN countries on the Emerging Trends in the Law of the Sea

3. The Special Problem of Passage Through Straits Used For International Nvigation

PART II: PROBLEMS RELATING TO JURISDICTION AND RIGHTS OVER LIVING AND NON-LIVING RESOURCES OF ASEAN COUNTRIES

4. Roles of Fisheries in ASEAN Countries

5. Fishery Development in Individual ASEAN Countries

6. Problems of ASEAN vis-a-vis Fishing Resources

7. Status of Development of Petroleum and Gas in Individual ASEAN States

8. Law and Practice Relating to Jurisdiction and Rights Over Non-Living Resources in Ocean Areas Adjacent to ASEAN States

9. Problems and Potential Conflict Involving Offshore Exploration and Exploitation of Oil and Gas

PART III: CONCLUSION

10. Appraisal and Some Observations