Entering Uncharted Waters? ASEAN and the South China Sea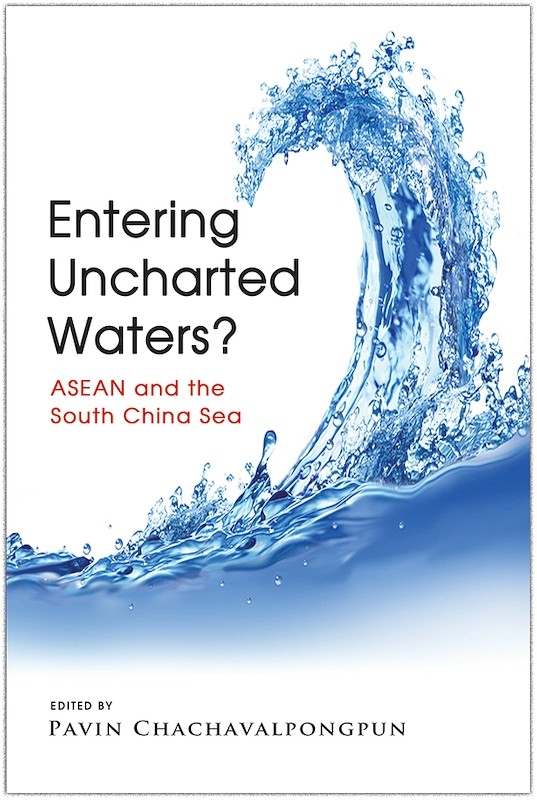 Date of publication:
2014
Publisher:
Institute of Southeast Asian Studies

Ebook is available
Reviews
This volume, entitled Entering Uncharted Waters?: ASEAN and the South China Sea, is in this context an exceedingly important and timely piece of scholarship based on a workshop organised by the ASEAN Studies Centre, Institute of Southeast Asian Studies (ISEAS).
ISEAS was very fortunate to have so many leading scholars participating in this workshop who are acknowledged experts in South China Sea issues. The list of contributors to Entering Unchartered Waters constitutes a veritable "who's who" in South China Sea law and policy and includes Robert Beckman, director of the Centre of International Law at the National University of Singapore and head of the Programme on Ocean Law and Policy, and Ambassador Hasjim Djalal, former vice chairman of the Delegation of Indonesia to the Third United Nations Law of the Sea Conference. (Pacific Affairs)
About the publication
ASEAN has an abiding interest in peace and stability in this region and in freedom of navigation in and overflight above the South China Sea. Much of ASEANs commerce, including its members' traded food and energy resources, passes through or over the South China Sea. The stakes for ASEAN and its members in the South China Sea are very high.This book is the product of a conference on Entering Uncharted Waters? ASEAN and the South China Sea Dispute, initiated to remind all claimants to bring their claims as close as possible to the provisions of the 1982 UN Convention on the Law of the Sea. After all, ASEAN has sought to promote the rule of law in the region. The conference and this book were inspired by the following objectives: peace, stability, freedom of navigation and overflight, confidence building, cooperation, and the rule of law.
Contents
Entering Uncharted Waters? ASEAN and the South China Sea
[Whole Publication, ISBN: 9789814380270], by Pavin Chachavalpongpun,

author

PART ONE: OVERVIEW

3. Why is There a Relative Peace in the South China Sea?, by Mikael Weissmann,

author

PART TWO: ASEAN'S VIEW ON THE SOUTH CHINA SEA

4. ASEAN Claimants' Position in the South China Sea, by Hasjim Djalal,

author

5. An ASEAN Perspective on the South China Sea: China-ASEAN Collision or China-U.S. Hegemonic Competition?, by Aileen S P Baviera,

author

PART THREE: CHINA'S POSITION

6. China's Stance on Some Major Issues of the South China Sea, by Wang Hanling,

author

7. The Changing Contexts of China's Policy on the South China Sea Dispute, by Mingjiang Li,

author

PART FOUR: ASEAN CLAIMANTS' AND TAIWAN'S POSITIONS

10. Malaysia's Maritime Claims in the South China Sea: Security and Military Dimensions, by Dzirhan Mahadzir,

author

11. Taiwan's South China Sea Policy Revival, by Fu-Kuo Liu,

author

PART FIVE: THE INTERESTS OF OTHERS

12. The U.S. Position in the South China Sea, by Barry Wain,

author

PART SIX: CONCLUSION