Era of Transition: Malaysia after Mahathir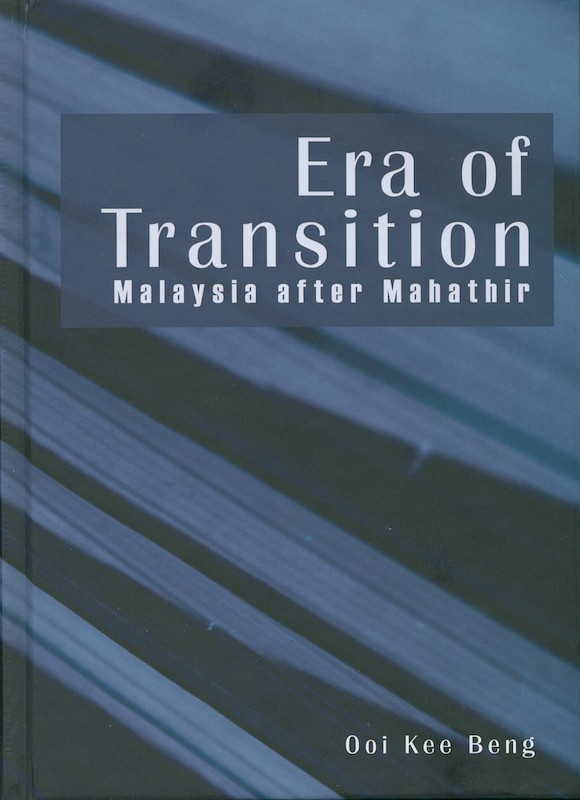 Date of publication:
2006
Publisher:
Institute of Southeast Asian Studies
Review
"Era of Transition, a collection of Dr Ooi Kee Beng's previously published commentaries, provides one of the best informed analyses on the Abdullah administration's performance in the first 24 months. The main thread that holds the collection together is Ooi's emphasis that the Mahathir's legacy is complex and complicated, leaving the Abdullah's administration with the struggle to limit collateral damage, in areas such as human rights, corruption, money politics, the handling of political Islam, and key administration" (Singapore Journal of Legal Studies).
About the publication
This is a collection of opinion pieces written by Ooi Kee Beng and published in the mass media after Abdullah Badawi became Malaysia's Prime Minister in October 2004. The articles analyse the many difficult aspects of leadership that have been facing Abdullah Badawi over the last two years. The book discusses the country's underlying problems, the dilemma involved in succeeding Mahathir Mohamad, and draws conclusions about nation building in general. The leading party and its many weaknesses and strengths, the role of Malaysian Islam and the growing importance of regionalism and globalisation are also discussed.