Opting for Partnership: Governance Innovations in Southeast Asia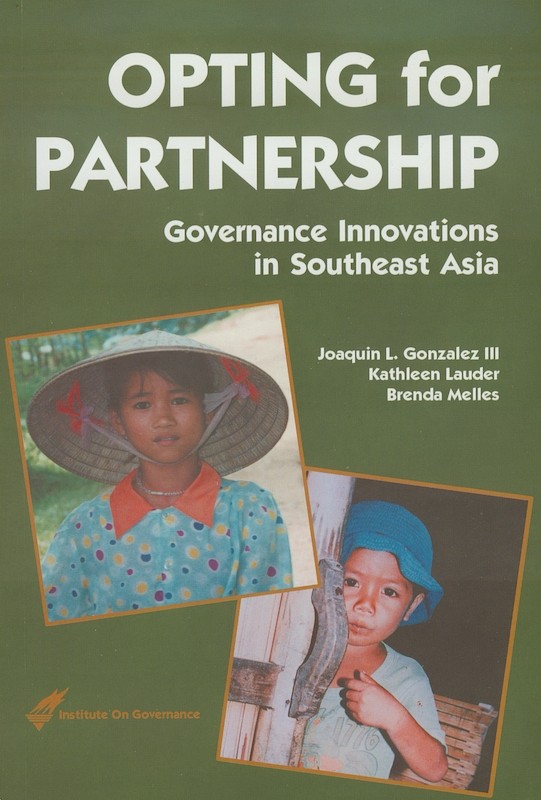 Date of publication:
2000
About the publication
A new paradigm is emerging. We live in a rapidly changing, interconnected and unpredictable global society. Some communities are finding that by forming synergistic partnerships among both state and society players they can create stronger economies and offer their residents a higher quality of life. This book explores the dynamics and impacts of such new partnerships through six case studies in communities in Southeast Asia.