Migration to and from Khon Kaen Development Centre of Northeast Thailand: According to Population Registration Data for 1962 and 1972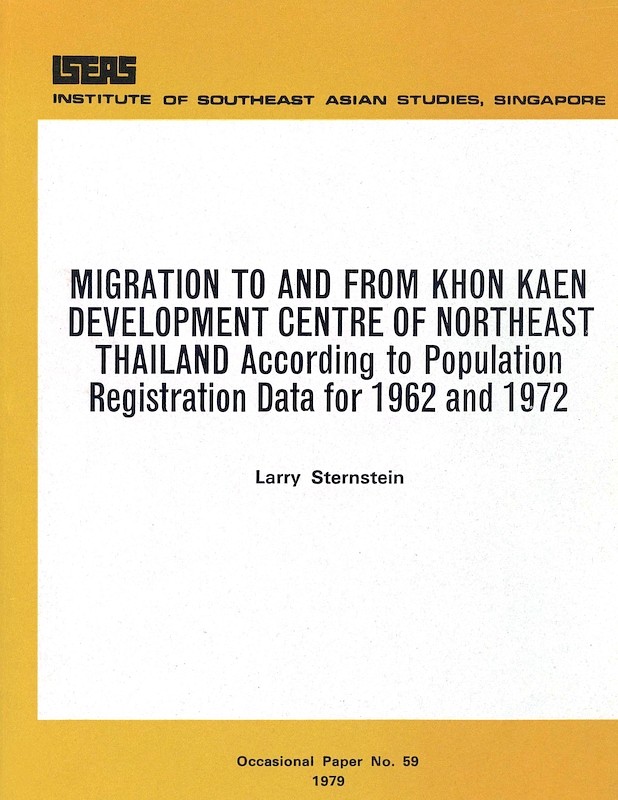 Date of publication:
1979
Publisher:
Institute of Southeast Asian Studies
About the publication
Evaluates the effect of Thailand's first designated 'growth centre' on internal migration, in order to provide the Thai Government with information from which to determine the efficacy of its development strategy vis-a-vis its aim to deter migration to Bangkok. Concludes the 'growth center' provides migrants with skills and experience which encouraged movement to Bangkok to take advantage of opportunities offered only in the city. Recommends that the government considers carefully the adverse effects on internal migration of a policy which seeks to upgrade certain facilities in small provincial centres without overall coincident, commensurate development. With 30 Tables and 22 Figures.
Contents
Migration to and from Khon Kaen Development Centre of Northeast Thailand: According to Population Registration Data for 1962 and 1972
[Whole Publication, ISBN: 9789814376587]