New Chinese Migration and Capital in Cambodia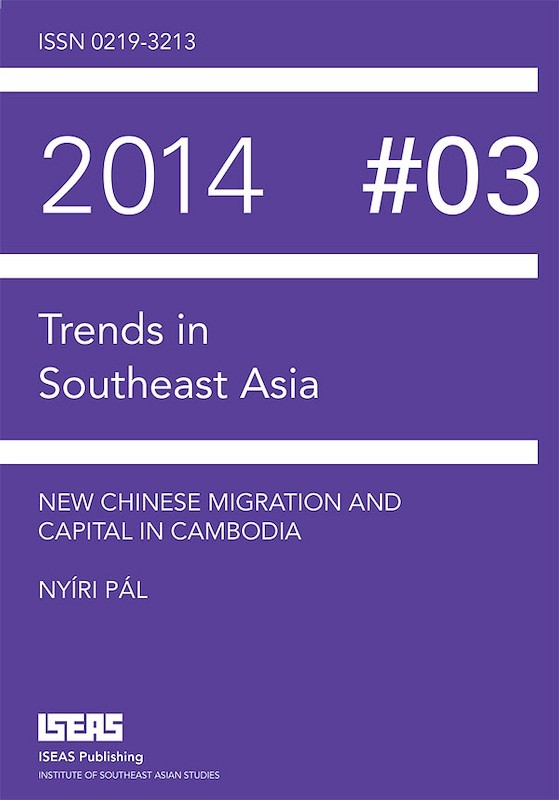 Date of publication:
2014
Publisher:
Institute of Southeast Asian Studies
About the publication
While Cambodia's place in the global networks of Chinese migration and capital shares similarities with Eastern Europe and Africa, a combination of factors that form the background to these flows is unique.

The Vietnamese withdrawal and the removal of Soviet backing for the Cambodian Peoples Party (CPP) government prompted rulers to seek domestic legitimacy and ways to avoid economic collapse. This sparked a resurgence of Chinese ethnicity and the beginning of a new immigration from China.

Between 1994 to 2012, total Chinese investment in Cambodia reached US$9.17 billion. Until 2010, Chinese investment was mostly concentrated on hydropower and road and bridge construction.

Manufacturing investment has been largely driven by apparel companies that have moved production from China due to lower wages and the lower duties that the EU and the U.S. impose on imports from Cambodia.

The most immediate impact of Chinese immigration and investment has been the creation of jobs. For urban Chinese Cambodian's, providing services for PRC investors is now a major business opportunity. This has placed a premium on fluency in Chinese, which has contributed to a revival of Chinese education as well as media.

Protests against Chinese investment have focused on displacement resulting from real estate and hydropower projects and on labour conditions. The Chinese government has until recently kept silent over these protests. The absence of broad popular sentiment against the Chinese and the apparent lack of desire from any major political party to manipulate that sentiment suggest that it is unlikely that anti-Chinese feelings will be exploited in the near future.
Contents
New Chinese Migration and Capital in Cambodia
[Whole Publication, ISBN: 9789814519816], by Nyri Pl,

author