Electoral Politics in Cambodia: Historical Trajectories and Current Challenges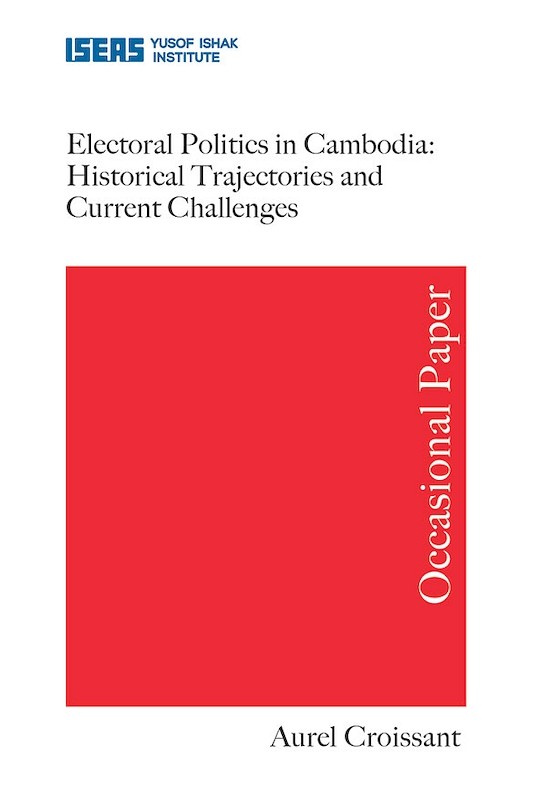 Date of publication:
2016
Publisher:
ISEAS - Yusof Ishak Institute

Ebook is available
About the publication
After more than two decades of post-conflict reconstruction, Cambodia's political system remains in flux. Democracy is not yet firmly consolidated, and the country's politics is trapped in untamed confrontation, and the transformation of enemies into adversaries has yet to occur. Yet perhaps the most disturbing phenomenon with regard to elections is the notable rejection of democratic norms.

This monograph studies the various aspects of electoral politics in Cambodia and ends with strong suggestions for reforms that can strengthen the practice of elections and aid social and political development in a country trying to transit from civil war to post-conflict reconstruction, from socialist one-party state to multiparty electoral system, and from planned economy to market economy.

This monograph is based on a conference paper presented at the 14th KAS Law Talk on Fairness and Integrity of the Electoral Process in Cambodia, organized by Konrad Adenauer Stiftung's Cambodia Office on 17-18 June 2016.
Contents
Electoral Politics in Cambodia: Historical Trajectories and Current Challenges
[Whole Publication, ISBN: 9789814762687], by Aurel Croissant,

author