Muddy Boots and Smart Suits: Researching Asia-Pacific Affairs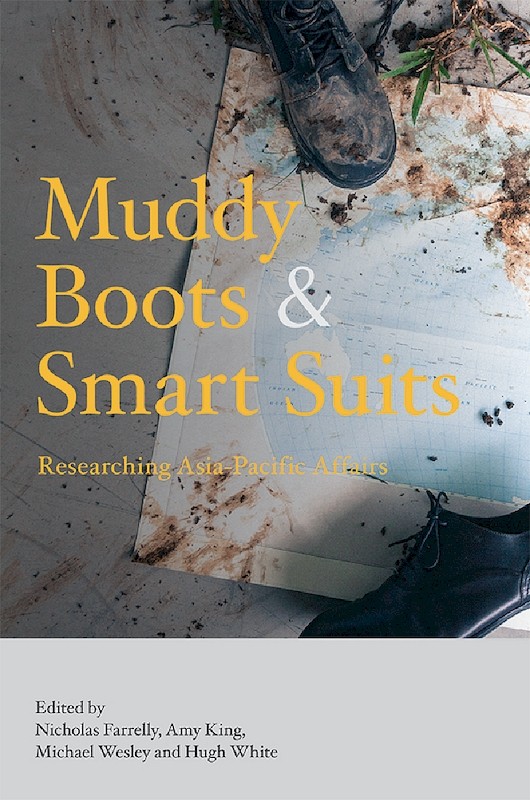 Date of publication:
2017
Publisher:
ISEAS – Yusof Ishak Institute

Ebook is available
About the publication
From grassroots conflicts to great power relations, this book explores some of the key concepts, methodologies, and dilemmas of researching Asia-Pacific affairs. The book deals with key questions about the Asia Pacific: Why should we study policy from the ground up? What are the human considerations for societies in conflict? Why is regionalism important and how do global powers play a role? Should Asia-Pacific researchers embrace the design-based revolution in the social sciences?
Muddy Boots and Smart Suits is for students, scholars, and policymakers in the region looking for a new way to understand local, regional, and global security challenges.
Contents
1. Introduction to Research in Asia-Pacific Affairs, by Michael Wesley,

author

SECTION I: IN THE FIELD

2. Studying Policy from the Ground Up: The Solomon Islands Case, by Julien Barbara,

author

3. Reflections on Political Cultures in Thought and Action, by Nicholas Farrelly,

author

4. Human Considerations in Conflicted Societies, by Cecilia Jacob,

author

SECTION II: ANALYSING POLITICS

5. The Design-based Revolution in Comparative Politics, by Paul Kenny,

author

6. Count Me In: Quantitative Research in Asia-Pacific Affairs, by Charles Miller,

author

SECTION III: SHAPING A REGION

7. History, Conflict, and Contexts: Remembering World War II in Asia, by Joan Beaumont,

author

SECTION IV: CONFLICT AND ORDER

9. War and Order: Thinking about Military Force in International Affairs, by Hugh White,

author

SECTION V: POLICY AND PRACTICE

12. Securing the Local and the Global: The Story of Policy Engagement, by Michael Wesley,

author

13. Muddy Boots and Smart Suits: Practical Considerations for Research in the Twenty-first Century, by Amy King, Nicholas Farrelly,

authors