Can Myanmar's NLD Government Undo the Gordian Knot of Federalism and Ethnicity?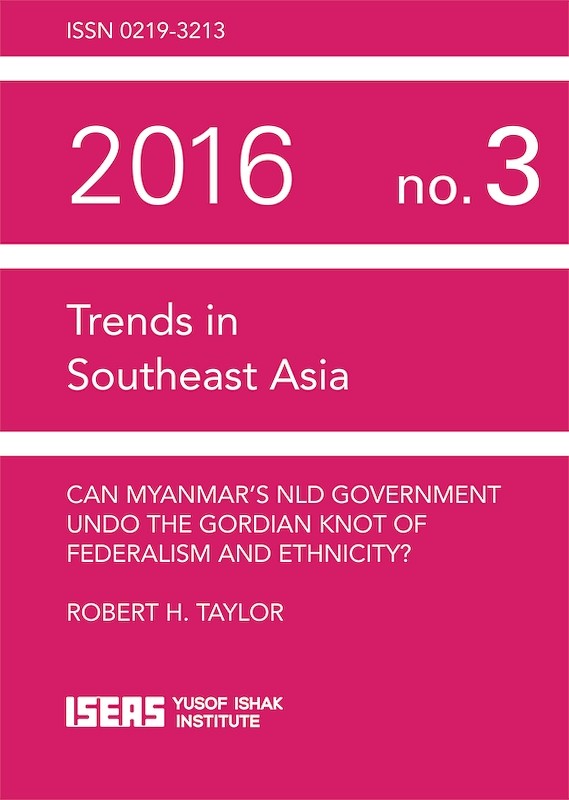 Date of publication:
2016
Publisher:
ISEAS – Yusof Ishak Institute
About the publication
Daw Aung San Suu Kyi has said that peace is the first priority of the National League for Democracy (NLD) when it comes to power in April 2016. Both her remarks at the Union Peace Conference in January and the NLD election manifesto point to ethnicity and federalism being linked. This is a position similar to that taken by the outgoing Thein Sein government and the army. Now that the word "federalism" is accepted as useful in the debate over how to establish an end to Myanmar's persistent civil wars with ethnically designated armed groups, it was hoped that some meeting of minds might take place.

But as revealed at the Union Peace Conference, that is yet to have happened. Rather, spokespersons for the ethnic armed groups continue to speak the language of ethnic rights and a federal army, while the government talks about reaching material and administrative agreements and the army insists that there can only be one army. These debates echo the past, going back to the formation of Myanmar in the late 1940s.

In order to break the apparently endless debate about federalism, ethnicity, states and divisions in the Union of Myanmar, perhaps a new approach might be considered — taking federalism a step further to the seventy-four district levels of administration. As the ethnically designated armed groups operate in relatively small and localized areas, a solution that squares the circle between ethnicity and territory might have appeal.
Contents
Can Myanmar's NLD Government Undo the Gordian Knot of Federalism and Ethnicity?
[Whole Publication, ISBN: 9789814762137], by Robert H. Taylor,

author