The Armed Forces in Myanmar Politics: A Terminating Role?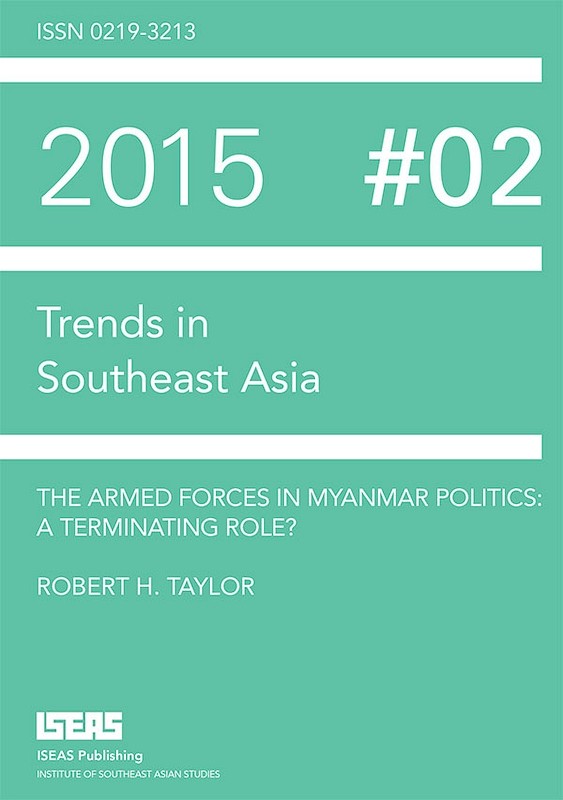 Date of publication:
2015
Publisher:
Institute of Southeast Asian Studies
About the publication
While Myanmar's constitution under which the current government of President Thein Sein was created in 2011 has all the characteristics expected of a modern republic, the continued autonomy and political role of the armed forces are perceived by opponents of the regime as an anomaly.
Despite this apparent anomaly, the speed and thoroughness with which the transition from military authoritarian rule to most, if not all, of the features expected of a system of "democratic" rule has surprised most observers and analysts of the current Myanmar situation. The root of their surprise comes from their seeing the transformation as being driven by either endogenous or exogenous forces outside the historical experience and understandings of the leadership of the Myanmar armed forces.However, it is in the history of the armed forces and its role in protecting the state from threats to its internal security, territorial integrity, and external security that the basis of the transformation can be found. Also, ensuring the continued viability of the armed forces and the security of its leadership and integrity is also a continuous concern.
The twenty years between the annulled 1990 general election won by the NLD, and the 2010 general election, boycotted by the NLD and won by the army-generated USDP, were spent by the armed forces creating the conditions which allowed the later transition from military to constitutional rule to take place.
Contents
The Armed Forces in Myanmar Politics: A Terminating Role?
[Whole Publication, ISBN: 9789814620642], by Robert H. Taylor,

author