The Politics of the United States-China-Vietnam Triangle in the 21st Century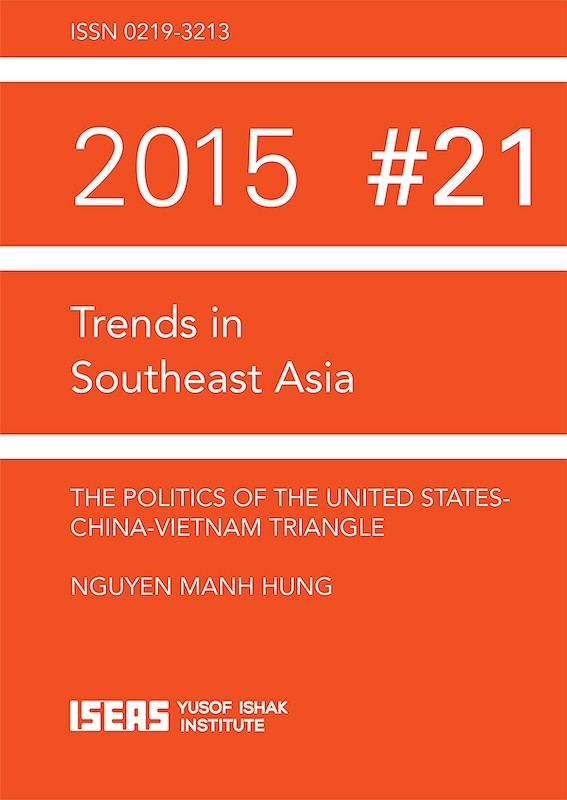 Date of publication:
2015
Publisher:
ISEAS – Yusof Ishak Institute
About the publication
Vietnam's balancing of power act, namely the policy of seeking a counterweight to the China threat, and the politics of the U.S.-Vietnam-China triangle, may have taken shape in the early years of the twenty-first century, but it was deeply rooted in the changing relations between the big powers in the 1980s and Vietnam's need to adjust its policy to these changes. A combination of factors - geographical proximity, ideological affinity, and the need for regime survival tends to make Vietnamese leaders more comfortable with China than with the United States. Only the perception of China as a bullying neighbour would push Vietnam to opt for a different orientation and adopt an antagonistic policy towards China. Meanwhile, United States-Vietnam relations in turn are affected by two factors: Vietnam's sensitivity to China's concerns and its mistrust of U.S. intentions. Bilateral relations became warmer mainly after Vietnam took steps to overcome its mistrust of the United States. China's recent assertive behaviour in the South China Sea worries Vietnam and threatens the U.S. position in the Asia-Pacific, and this has led to a convergence of strategic interests between the United States and Vietnam.

In brief, the U.S.-China-Vietnam triangular relations and the South China Sea disputes may be seen as manifestations of two sets of conflicting visions. At the local level, is the vision of China dominating the South China Sea, which clashes with Vietnam's perennial dream of being a balcony looking out to the Pacific Ocean. If this clash of visions cannot be reconciled, China will always have to face the discomfort of simmering resentment and opposition from a proud nation at its border. At the global and regional level is the vision of a rising China seeking a respected place in the world, and de facto control of the sea area within its nine-dash line. This clashes with U.S. determination to remain an uncontested naval power that is able to protect freedom of navigation and overflight in the South China Sea. Unless one or both of these visions are modified, a new cold war, not a new type of big power relations, in the Asia-Pacific is inevitable. The smaller countries in Southeast Asia will be forced to take sides or be chosen in the bargaining process between the two major powers.
Contents
The Politics of the United States-China-Vietnam Triangle in the 21st Century
[Whole Publication, ISBN: 9789814695725], by Nguyen Manh Hung,

author