Managing Migration in Myanmar and Thailand: Economic Reforms, Policies, Practices and Challenges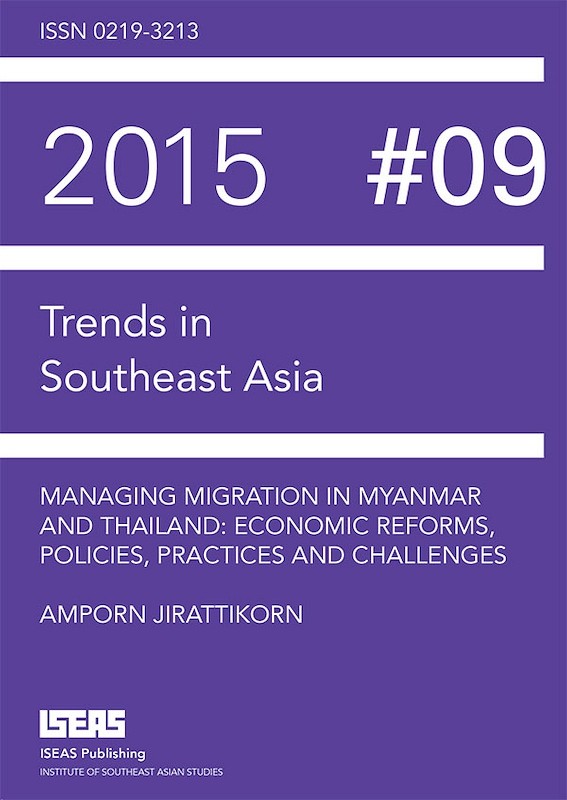 Date of publication:
2015
Publisher:
Institute of Southeast Asian Studies
About the publication
The migrant workforce in Thailand, the majority of whom are from Myanmar, is an integral part of the economy. The changing economic and political landscapes in both Myanmar and Thailand demand an assessment of the impact these changes will have on the migration patterns of Myanmar nationals.Over the last two decades, the ineffective and ambiguous registration programmes have produced gaps between policy goals and outcomes.Under the current military regime, Thailand's policy towards migration remains unclear and as a result creates fear and uncertainty among foreign migrants. Myanmar also lacks a comprehensive and holistic migration policy. The new civilian government has begun to work with the Thai government through the process of regularization. Nonetheless, the policy reflects a short-term approach rather than a broader more long-term migrant worker policy.The recent developments in Myanmar raises concerns about the availability of the supply of migrants from Myanmar and the impact these transformations may have on Thailand's economy. The return of a large number of Myanmar migrants could result in labour shortage in Thailand, an increase in the cost of migrant labour, and an eventual increase in the cost of production. A large wave of returnees could make it difficult for Myanmar to provide enough jobs to accommodate them. Further, foreign remittance payments from Myanmar workers are a large source of revenue for the Myanmar government and the return of a large number of Myanmar migrants would result in significant financial losses for the government.
Contents
Managing Migration in Myanmar and Thailand: Economic Reforms, Policies, Practices and Challenges
[Whole Publication, ISBN: 9789814695053], by Amporn Jirattikorn,

author