Establishing Contemporary Chinese Life in Myanmar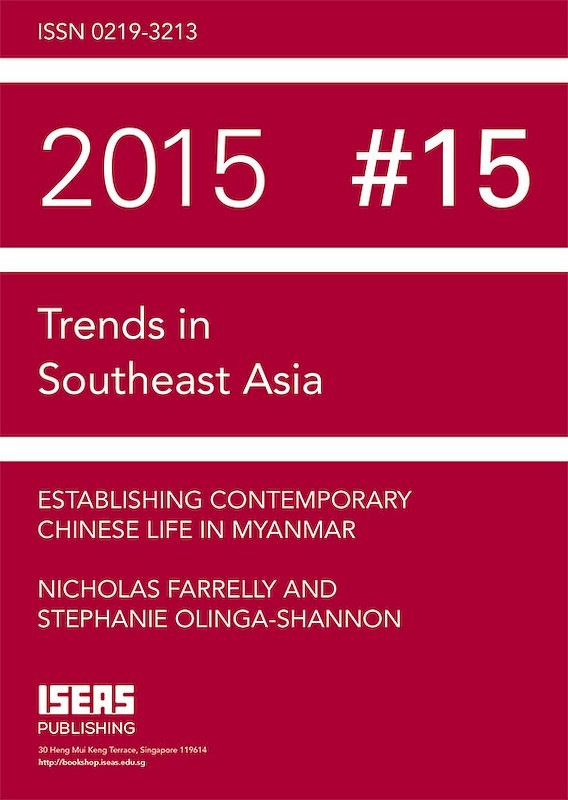 Date of publication:
2015
Publisher:
ISEAS – Yusof Ishak Institute
About the publication
From 1985 the Chinese government adopted a proactive policy of engaging with Myanmar and encouraged its people to do the same. China has thus played a major role in Myanmar's recent evolution, especially with respect to the number of its citizens and former citizens living in the country and working to transform its economy. A long, porous border unites Myanmar and China and serves as "back door" to both countries. It is through this land border that Myanmar and China face one another. This contrasts with Western countries that have tended to view both China and Myanmar from the vantage of the sea. From state investment in billion dollar projects to the small shop owners in every village and town in northern Myanmar, the Chinese have entangled themselves in all levels of the Myanmar economy. Ethnic Chinese living in Myanmar are well aware that they are permanent outsiders in Myanmar society, even if their families have lived there for generations. The dichotomy persists between "Chinese" and "locals" and is reinforced through discriminatory laws, media and popular culture. The long-term situation of the Chinese in Myanmar remains profoundly unclear. Many of them appear to have determined that Myanmar will continue to be part of their plans, but that they are also seeking to remain mobile, able to seize new opportunities where they emerge.
Contents