Southeast Asian Affairs 2015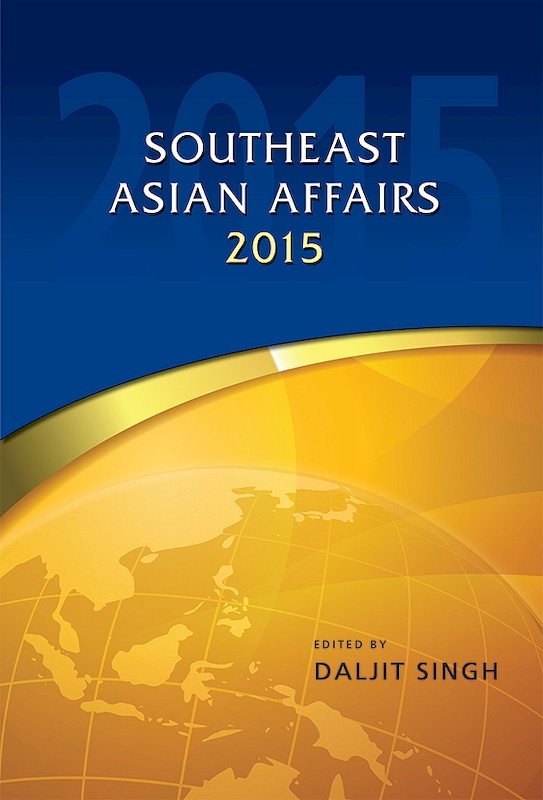 Date of publication:
2015
Publisher:
Institute of Southeast Asian Studies

Ebook is available
About the publication
"Southeast Asian Affairs is the only one of its kind: a comprehensive annual review devoted to the international relations, politics, and economies of the region and its nation-states. The collected volumes of Southeast Asian Affairs have become a compendium documenting the dynamic evolution of regional and national developments in Southeast Asia from the end of the 'second' Vietnam War to the alarms and struggles of today. Over the years, the editors have drawn on the talents and expertise not only of ISEAS' own professional research staff and visiting fellows, but have also reached out to tap leading scholars and analysts elsewhere in Southeast and East Asia, Australia and New Zealand, North America, and Europe. A full list of contributors over forty years reads like a kind of who's who in Southeast Asian Studies.

Regardless of specific events and outcomes in political, economic, and social developments in Southeast Asia's future, we can expect future editions of Southeast Asian Affairs to continue to provide the expert analysis that has marked the publication since its founding. It has become an important contributor to the knowledge base of contemporary Southeast Asia."


- Donald E. Weatherbee, Russell Distinguished Professor Emeritus, University of South Carolina



The e-chapter on " Seeking Stability in Turbulent Times: Southeast Asia's New Normal? " , is downloadable free of charge.

Contents
Southeast Asian Affairs 2015
[Whole Publication, ISBN: 9789814620598], by Daljit Singh,

author

THE REGION

China's Two Silk Roads Initiative: What It Means for Southeast Asia, by David Arase,

author

BRUNEI DARUSSALAM
CAMBODIA

The Cambodian People Have Spoken: Has the Cambodian People's Party Heard?, by Kheang Un,

author

INDONESIA

Indonesia in 2014: Jokowi and the Repolarization of Post-Soeharto Politics, by Marcus Mietzner,

author

LAOS
MALAYSIA

Malaysia in 2014: A Year of Political and Social Ferment, by Faisal S Hazis,

author

MYANMAR

Ongoing Conflict in the Kachin State, by Mandy Sadan,

author

THE PHILIPPINES

The Philippines in 2014: The More Things Stay the Same, by Malcolm Cook,

author

SINGAPORE

Singapore in 2014: Managing Domestic and Regional Concerns and Signalling a New Regional Role, by N Ganesan,

author

Managing Cyberspace: State Regulation versus Self-Regulation, by Carol Soon,

author

THAILAND

Thailand in 2014: The Trouble with Magic Swords, by Duncan McCargo,

author

TIMOR-LESTE
VIETNAM

Vietnam in 2014: Crisis with China Makes Headlines, by Ramses Amer,

author