Common Lines and City Spaces: A Critical Anthology on Arthur Yap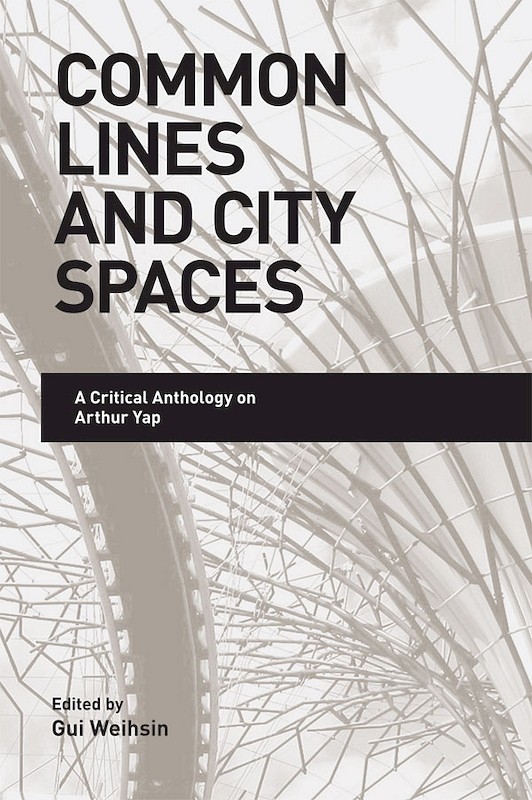 Date of publication:
2014
Publisher:
Institute of Southeast Asian Studies

Ebook is available
About the publication
This collection of essays on the Singaporean writer and artist Arthur Yap is dedicated to his multifaceted creative work and makes it accessible to both general and academic readers. It features new and innovative essays on Yap's prose, poetry and paintings by an international group of scholars and critics. The essays approach Yap's work through literary and analytical methods drawn from postcolonial criticism, ecocriticism, studies of urban spaces, visual art and sexuality, with particular consideration for how his work contributes to a specifically Singaporean form of postcolonial critique.
Contents
Common Lines and City Spaces: A Critical Anthology on Arthur Yap
[Whole Publication, ISBN: 9789814379915], by Gui Weihsin,

author

1. Common Lines and City Spaces: Introduction, by Gui Weihsin,

author

2. The Transformation of Objects into Things in Arthur Yap's Poetry, by Gui Weihsin,

author

3. "the same tableau, intrinsically still": Arthur Yap, Poet-Painter, by Boey Kim Cheng,

author

4. "go to bedok, you bodoh": Arther Yap's Mapping of Singaporean Space, by Angus Whitehead,

author

5. On Places and Spaces: The Possibilities of Teaching Arthur Yap, by Eddie Tay,

author

6. Arther Yap's Ecological Poetics of the Daily, by Zhou Xiaojing,

author

7. "except for a word": Arthur Yap's Unspoken Homoeroticism, by Cyril Wong,

author

8. "a long way from what?": Folkways and Social Commentary in Arthur Yap's Short Stories, by Angus Whitehead, Joel Gwynne,

authors