Appropriating Kartini: Colonial, National and Transnational Memories of an Indonesian Icon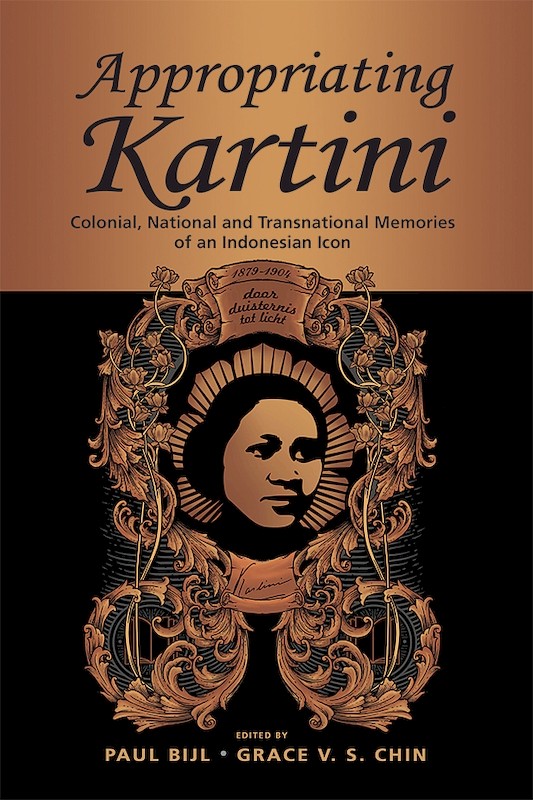 Date of publication:
2020
Publisher:
ISEAS – Yusof Ishak Institute

PDF is available
About the publication
"This collection of essays demonstrates vividly how and why the life and writings of Kartini spark different meanings to different people across different continents and times for a wide range of reasons. Truly engaging and enlightening."
—Professor Dr Ariel Heryanto, Herb Feith Professor for the Study of Indonesia at Monash University, and
author of Identity and Pleasure: The Politics of Indonesian Screen Culture
"An icon of colonial Indonesia and a postcolonial intellectual avant la lettre, Kartini straddles the subtle terrain between feminism, politics and memory. This beautifully crafted volume goes beyond the analysis of Kartini's contested legacy as a national figure. It instead engages in an original way with Kartini as a highly remediated transnational celebrity, who has become a 'floating signifier'. This volume's timely contribution is to reposition Kartini's life, legacy and afterlife within the intersectional dynamics of gender, race, class, religion and sexuality that so shaped the origin, interpretation and impact of the 'Javanese princess' across time and space."
—Professor Dr Sandra Ponzanesi, Professor of Gender and Postcolonial Studies, Utrecht University, The Netherlands, and
author ofThe Postcolonial Cultural Industry: Icons, Markets, Mythologies
"This rich collection of essays on the appropriation of Indonesian national heroine and international feminist icon Kartini provides an incisive insight into the multiple ways her brilliant letters have been read, interpreted and used. Progressive colonial administrators, anti-colonial nationalists, socialist feminists and conservative feminists during the military dictatorship of President Suharto alike appropriated her life and work to further their own divergent causes. I hope this anthology stimulates the (re) reading of the inspiring and still highly relevant words of this gifted, complex, rebellious Javanese woman, who died in childbirth at such a young age."
—Professor Dr Saskia E. Wieringa, Professor of Gender and Women's Same-sex Relations Cross-culturally, University of Amsterdam,
author of Sexual Politics in Indonesia, and co-founder of the Kartini Asia Network
Contents
Appropriating Kartini: Colonial, National and Transnational Memories of an Indonesian Icon
[Whole Publication, ISBN: 9789814843928], by Paul Bijl, Grace V.S. Chin,

editors

2. Crafting Reform: Kartini and the Imperial Imagination, 1898–1911, by Joost Coté,

author

3. Hierarchies of Humanity: Kartini in America and at UNESCO, by Paul Bijl,

author

4. Ambivalent Narration: Kartini's Silence and the Other Woman, by Grace V.S. Chin,

author

5. Unpacking a National Heroine: Two Kartinis and Their People, by Danilyn Rutherford,

author

6. Call me Kartini? Kartini as a Floating Signifier in Indonesian History, by Kathryn Robinson,

author

7. Kartini and the Politics of European Multiculturalism, by Paul Bijl,

author