Electoral Dynamics in Malaysia: Findings from the Grassrooots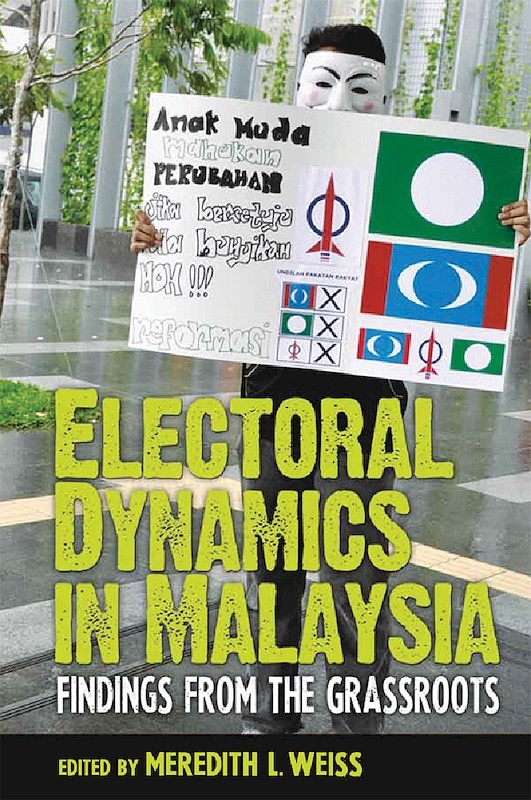 Date of publication:
2013
Publisher:
Institute of Southeast Asian Studies / Strategic Information and Research Development Centre

Ebook is available
About the publication
Malaysia's 13th general election, held 5 May 2013, saw an unprecedentedly close race between the incumbent Barisan Nasional (National Front, BN) and Pakatan Rakyat (People's Alliance, Pakatan) coalitions. For the first time in Malaysian history, a challenger coalition not only kept the BN from regaining the two-thirds parliamentary super-majority it had lost in the previous election, in 2008, but eked out a slim majority of the popular vote. While many Malaysian election is a big event, this one in particular merits close scrutiny. The present volume offers evidence and analysis with which to probe both the merits of common interpretations of who voted how, and why, and to suggest new readings on Malaysian politics.
"This team of well-coordinated young scholars has produced what is, without any argument, the best, most comprehensive and broadly based study ever of Malaysian electoral politics. With a common approach and format, their local case studies highlight not the 'wholesale' politics of broad national party strategy but the ground-level 'retail' promotion of local candidates. Malaysian electoral politics is local, these closely-focused studies show. because voters wish to 'own' their local representatives, and they can own only those whom they know and can in some measure control. This is how fresh, young eyes see the familiar 'slog' of this country's ground-level electioneering. Thanks to them we now have a new base-line for future Malaysian electoral studies."
— Clive Kessler, The University of New South Wales
Co-publication: Institute of Southeast Asian Studies / Strategic Information and Research Development Centre
Available for distribution by ISEAS worldwide except Malaysia. For buyers in Malaysia, please visit <a href="http://gbgerakbudaya.com/bookshop/index.php?main_page=product_book_info&cPath=1_4&products_id=1981" target="_blank">SIRD's distributor in Malaysia, GB Gerakbudaya</a>.
Contents
Electoral Dynamics in Malaysia: Findings from the Grassrooots
[Whole Publication, ISBN: 9789814519120]

1. Introduction: Patterns and Puzzles in Malaysian Electoral Dynamics, by Meredith L Weiss,

author

2. Arau, Perlis: The Irresistible Charm of Warlords, Women and Rewards?, by Chiok Phaik Fern,

author

3. Padang Serai, Kedah: Between the 'Personal Touch' and the Generous Hand, by Marcus Cheng,

author

5. Balik Pulau, Penang: Home Run for the Home Boys, by Teo Sue Ann,

author

6. Lumut, Perak: Patronage, Clientelism and the Post-Coup Order, by Reema B Jagtiani,

author

8. Pandan, Selangor: New Electoral Dynamics in Urban Malaysia , by Wong Pui Yi,

author

9. Kepong and Titiwangsa, Kuala Lumpur: Messages or Money?, by Choong Pui Yee,

author

10. Rembau, Negeri Sembilan: Personalities and Promises, by Goh Teck Fann,

author

11. Pulai, Johor: A Tale of Two Coalitions, by Koh Chien Aun,

author

12. Gelang Patah, Johor: Did Lim Kit Siang Truly Win His Last Gamble?, by Yi Jian Ho,

author

13. Kota Marudu and Keningau, Sabah: Personality, Patronage and Parochial Politics, by Arnold Puyok,

author

14. Tuaran, Sabah: Party Loyalty and Rational Voting, by Haijon Gunggut,

author

17. Sibu and Lanang, Sarawak: Defeat of the Bosses, by Ngu Ik Tien,

author