Sabah from the Ground: The 2020 Elections and the Politics of Survival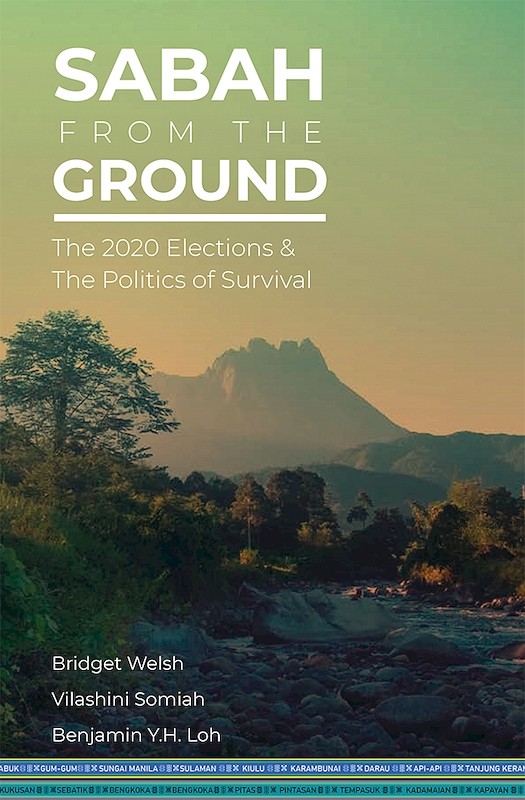 Date of publication:
2021
Publisher:
Strategic Information & Research Devt Centre / ISEAS - Yusof Ishak Institute

Ebook is available
About the publication
Sabah's 2020 election was Malaysia's pandemic election. While attention has centred on the impact the election had on the increase of COVID-19, this collection brings together scholars, journalists and social scientists who were on the ground on Sabah to analyse what happened, why, and the broader implications of the outcome for Sabah and Malaysian politics. The book is the first in-depth study of a Sabah election. It is multidisciplinary, with authors from different perspectives, and the majority of the authors are from Sabah. Traditional explanations prioritize the federal-state relationship in shaping Sabah politics. This collection challenges this paradigm, suggesting that politics in Sabah should be better understood as a reflection of conditions within Sabah—as Sabahans struggle to navigate and survive on Malaysia's periphery.
Co-publication: Strategic Information & Research Devt Centre / ISEAS - Yusof Ishak Institute
The ISEAS edition is for distribution worldwide except Malaysia
Contents
Preliminary pages with Introduction

PART 1: CONTEXT

1. Warisan Plus in Government: A Retrospective from the Campaign and Beyond, by Chan Tsu Chong,

author

2. The 1963 Malaysia Agreement: Pakatan's Failed Restoration and Perikatan's Fledgling Initiatives, by Johan Arriffin Samad,

author

PART 2: NARRATIVES

6. Sabah's Youth Talk Politics: Ethnic Identity, Illegal Migrants & Religious Freedom, by Trixie Tangit,

author

PART 3: CAMPAIGNING

8. 'Don't Jump, Time to Work': Political Maturity of Sabah Digital Spaces through the 2020 State Election, by Benjamin Loh, Yi Jian Ho,

authors

9. Sabah Style amidst Uncertainty: Campaigning in the 2020 Sabah State Polls, by Bridget Welsh,

author

PART 4: RESULTS

11. A Holistic Society-Centred Analysis of the Sabah 2020 Election Results: Voters, Voting and Trajectories of Survival and Change, by Bridget Welsh,

author