Literary Migrations: Traditional Chinese Fiction in Asia (17th-20th Centuries)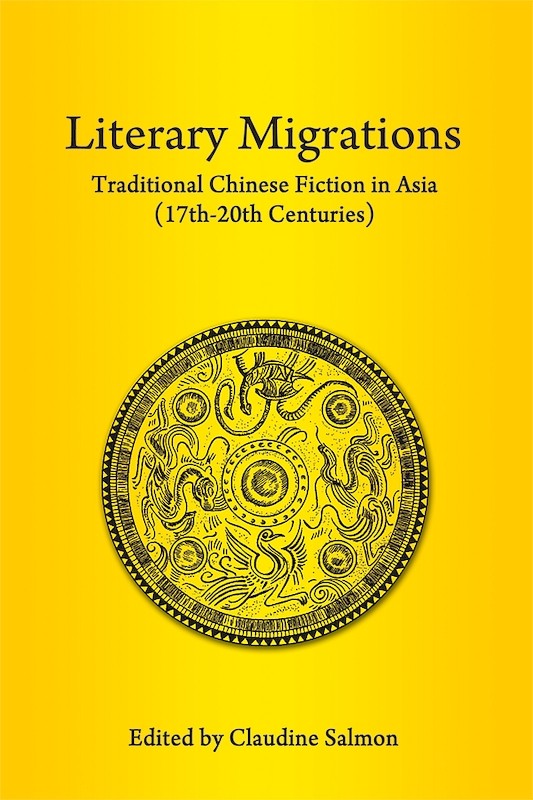 Date of publication:
2013
Publisher:
Institute of Southeast Asian Studies

Ebook is available
About the publication
This book was written between 1981 and 1986, was first published in 1987, and has been out of print since. The Chinese version of it by Yan Bao et al., Zhongguo chuantong xiaoshuo zai yazhou, which also published in 1989, is also out of print. Since then more works especially in Chinese, Japanese, Korean, and Western languages have appeared which are mainly concerned with cultural exchanges between China and the countries of East Asia. Moreover a new interest has arisen among scholars from various countries on what has been termed "Asian translation traditions" and conferences are regularly organized on this topic. Judging from this rising interest in translation history, this book on traditional Chinese fiction in Asia, which sets the question of Asian translations into a general framework, and so far has no equivalent, is still of service to researchers.

Contents
Literary Migrations: Traditional Chinese Fiction in Asia (17th-20th Centuries)
[Whole Publication, ISBN: 9789814414333]

PART I: KOREA AND JAPAN

2. The Influence of Chinese Stories and Novels on Korean Fiction (translated by W.R. Skillend), by Kim Dong-uk,

author

3. Plots of Chinese Fiction in Korean Vernacular Novels, by A F Trotsevich,

author

PART II: MAINLAND NORTHEAST ASIA

5. The Manchu Translations of Chinese Novels and Short Stories — An Attempt at an Inventory, by Martin Slama,

author

6. A Note about the Spread of Chinese Literature amongst the Mongols (translated by Donald Holzman), by Francoise Aubin,

author

7. Mongolian Translations of Old Chinese Novels and Stories — A Tentative Bibliographic Survey (translated by Jeanne Kelly), by Boris Riftin,

author

PART III: MAINLAND SOUTHEAST ASIA

8. The Influence of Chinese Fiction on Vietnamese Literature (translated by Noel Castelino), by Yan Bao,

author

10. Chinese Literary Influence on Cambodia in the Nineteenth and Twentieth Centuries (translated by Noel Castelino), by Jacques Nepote, Khing Hoc Dy,

authors

PART IV: INSULAR SOUTHEAST ASIA

11. A Note on Javanese Works Derived from Chinese Fiction, by Claudine Salmon,

author

12. Malay Translations of Chinese Fiction in Indonesia, by Claudine Salmon,

author

13. Writings in Romanized Malay by the Chinese of Malaya — A Preliminary Inquiry, by Claudine Salmon,

author

14. Lie Sie Bin Yoe Tee Hoe — Six Malay/Indonesian Translations of a Chinese Tale, by Eric M Oey,

author

15. Liang Shanbo yu Zhu Yingtai — A Chinese Folk Romance in Java and Bali, by George Quinn ,

author

17. Sam Pek Eng Tay — A Chinese Love Story in Madurese, by Dede Oetomo,

author

18. Post-war Kung Fu Novels in Indonesia — A Preliminary Survey, by Leo Suryadinata,

author

Author, story-teller and translator index