Chinese Economic Activity in Netherlands India: Selected Translations from the Dutch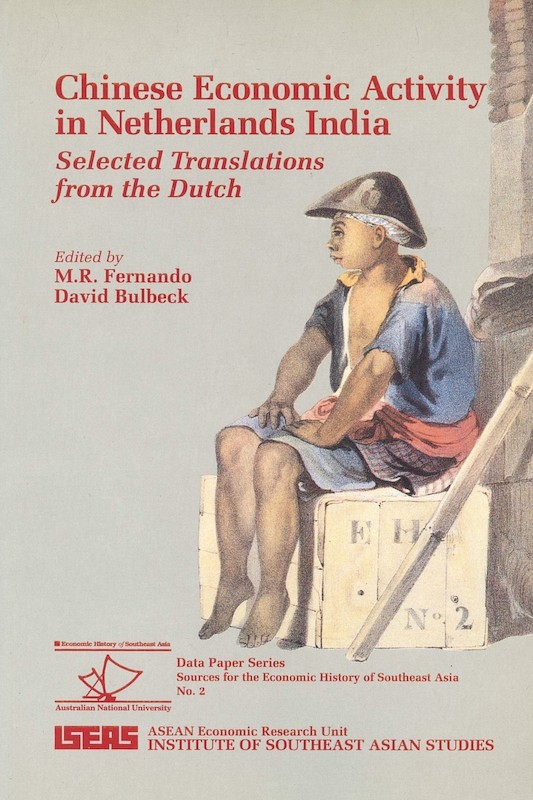 Date of publication:
1992
Publisher:
Institute of Southeast Asian Studies

PDF is available
About the publication
The exceptional commercial success of many Southeast Asians of Chinese origin has generated much contemporary debate about the cultural or social basis of that success. This book shows that those questions have long roots in Indonesia. Dutch colonial officials in the nineteenth century expressed alarm over the rural economy. In the twentieth century more detached assessments sought to describe and explain Chinese business methods and the crucial networks they established through the Archipelago. An indispensable volume which appeared under the name of J.L Vleming used the resources of the Duth colonial taxation service to explain the nature of Chinese commercial and credit systems. This volume contains a selection of the most important writing in Dutch (by prominent lawyer Phao Liong Gie as well as by Dutch officials) that has been translated for the first time. These extracts cover the period from 1850 to 1936, though half the volume is taken from the 1926 book edited by Vleming. Basic demographic data and the revenues drawn from Chinese-held farms are presented in a statistical supplement.
Contents
Chinese Economic Activity in Netherlands India: Selected Translations from the Dutch
[Whole Publication, ISBN: 9789814379410]

2. The Changing Economic Position of the Chinese in Netherlanda India, by Phoa Liong Gie,

author

3. Chinese Control over Rural Trade in Java in the Mid-Nineteenth Century

4. Effects of the Revenue Farming System, by L. Vitalis,

author

5. The Power of Money-Lenders in Java, by F. Fokkens,

author

6. A Plea for Tighter Controls on Chinese Revenue Farming & Immigration, by F. Fokkens,

author