Education and Macroeconomic Performance in Indonesia: A Comparison with Other ASEAN Economies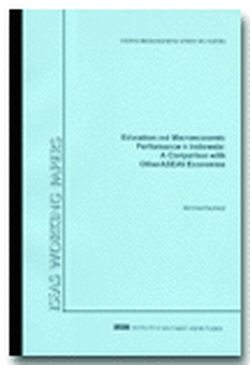 Date of publication:
2000
Publisher:
Institute of Southeast Asian Studies
About the publication
This study finds that education contributes little to economic growth, but capital is a major source of growth. While factor inputs per se might not have been important for growth, they do interact with other factors to increase total productivity. Countries that are less affected by the crisis, such as Singapore and Malaysia, seem to be better equipped in capital and education, and have also survived the crisis better.

Contents
Education and Macroeconomic Performance in Indonesia: A Comparison with Other ASEAN Economies