Higher Education in Vietnam: Change and Response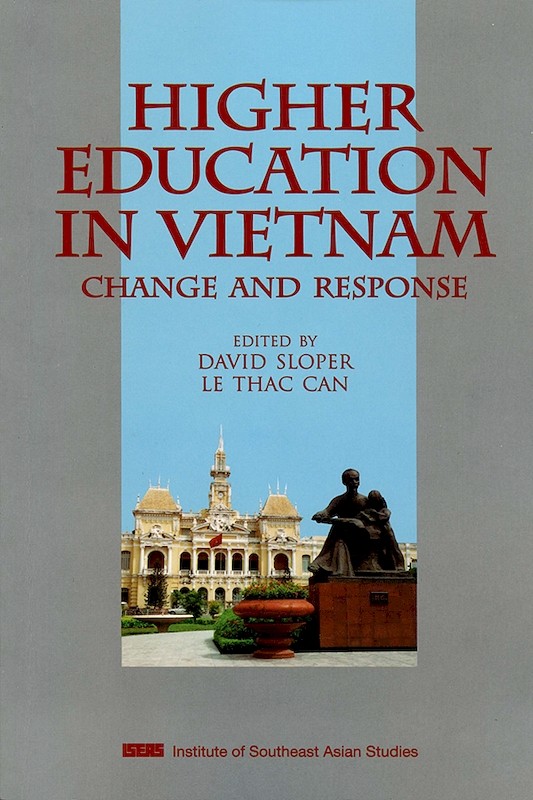 Date of publication:
1995
About the publication
Growth and development in many Southeast Asian nations can be related to education and training activities, both formal and informal. Higher Education in Vietnam reviews the policy context, the history, and the characteristics of higher education in Vietnam and examines the extensive changes that have occurred in recent years until 1993. For the first time, information and statistics are provided about government policies and institutional operations in higher education. Included are four chapters written by ministers as well as two case studies: of the development of a private institution, and of a state university that has revitalized its academic and financial basis. Its twelve chapters were written and edited without invigilation by any government. This volume provides a unique and comprehensive introduction to higher education in Vietnam. It will be of interest both to specialists and to anyone concerned with development in Vietnam and Indochina. For customers in the United States and Canada, a separate hard cover edition is available from St. Martin1s Press, New York.


Co-publication: ISEAS / SMP
Institute of Southeast Asian Studies / St Martin's Press
Contents
Higher Education in Vietnam: Change and Response
[Whole Publication, ISBN: 9789814379267]

1. Higher Education in Vietnam: The Door Opens -- From Inside

2. Socio-Economic Background of Vietnam since 1986: Impact on Education and Higher Education

3. The Educational System of Vietnam

4. The Policy-Making Context and Policies of Education and Training in Vietnam

5. The Organization and Management of Higher Education in Vietnam: An Overview

6. Staffing Profile of Higher Education

7. Postgraduate Degrees and Classification Schemes for Academic Staff

8. Research Activities and Higher Education

9. Funding and Financial Issues

10. Physical Facilities and Learning Resources

11. An Entrepreneurial Development: Thang Long University

12. Serving National Goals and the Local Community: The Case of Can Tho University

Contributors, Index, The Editors