How China Is Going to Respond to Lee Teng-Hui's "Two States" Theory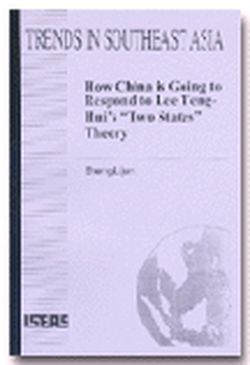 Date of publication:
2001
Publisher:
Institute of Southeast Asian Studies
About the publication
Taiwan President Lee Teng-Hui's recent announcement of the "two-states" theory has caused a big splash in the tricky and fluid security scenario in East Asia. The official adoption of the position by the Taiwan government and its strenuous defiance under the expected Chinese pressure have serious consequences for regional security. What is the motivation behind the "two-states" theory? How is China going to respond? These are the main questions addressed in this paper.
Contents
How China Is Going to Respond to Lee Teng-Hui's "Two States" Theory


[Whole Publication]