Ghosts of Compromises Past: Malaysia and the Limits of Change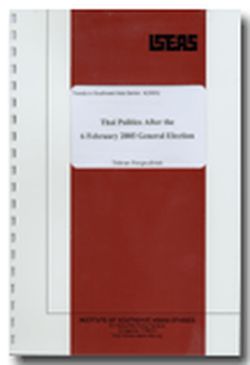 Date of publication:
2005
Publisher:
Institute of Southeast Asian Studies
About the publication
Prime Minister Abdullah Badawi has inherited, on one hand, positives from the Mahathir era such as a diversified economy, a good infrastructure, a growing middle class and stable inter-ethnic relations, while on the other, negatives such as budget deficits, a strong Islamic opposition, widespread corruption, cronyism, mega-projects and soured relations with many countries.
Despite his successes, Abdullah is still considered overly tentative, especially in the light of his big ambitions to fight graft and other disturbing trends in Malaysian society, such as poverty, criminality and falling educational standards. Future strategies of his regime will all be subsumed under the Ninth Malaysian Plan, most probably accompanied by the emerging New National Agenda that is supposed to soothe Malay fears that affirmative action programmes may be discontinued.

Contents
Ghosts of Compromises Past: Malaysia and the Limits of Change


[Whole Publication]