The Asia-Pacific Security Lexicon (Upated 2nd Edition)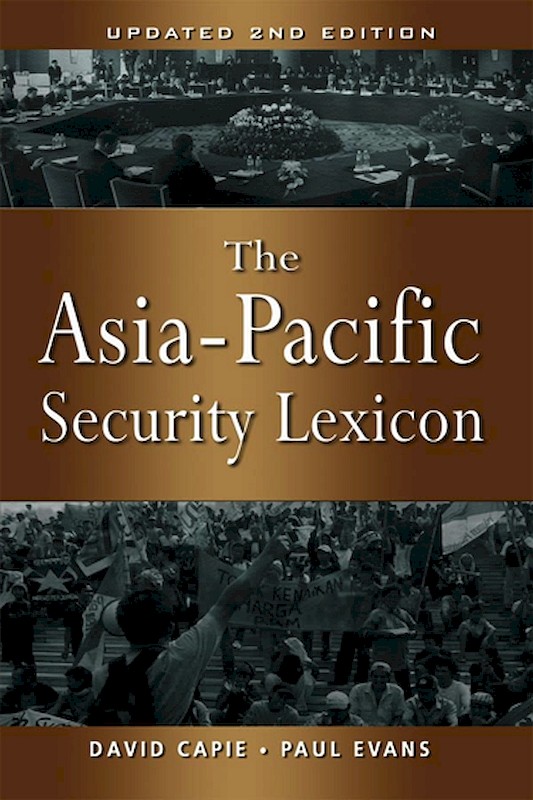 Date of publication:
2007
About the publication
The ending of the Cold War opened a new debate across the Pacific about the meaning of security and the new regional multilateral institutions that were beginning to emerge.
The first edition of the The Asia-Pacific Security Lexicon, published in 2002, identified and defined the key concepts and ideas central to security discourse in the region.
This second edition updates all of the entries and examines the origins and meanings of some of the new terms in common usage in a different historical setting, among them "terrorism", "pre-emption", "preventive war", "a la carte multilateralism", "coalition of the willing", and China's "peaceful rise". And it looks at how concepts such as "human security" and "non-traditional security" have evolved and found new adherents.
Both a diplomatic handbook and theoretical exploration, the Lexicon is based on the analysis of more than 3,000 books, articles, conference reports, and speeches. It does not aim to resolve the disagreements about how words are used. Rather, it makes their evolution clearer for academics and practitioners seeking consensual knowledge.




Contents
The Asia-Pacific Security Lexicon (Upated 2nd Edition)


[Whole Publication]

A la Carte Multilateralism

Confidence-Building Measures

Confidence- and Security-Building Measures

Constructive Interventions

Humanitarian Intervention

Pre-emption and Preventive War